Analysts: BlackBerry Can Meet or Beat Estimates and 3 More Research Notes to Look Over
BlackBerry (NASDAQ:BBRY): Morgan Stanley believes that BlackBerry will meet or beat its BB10 estimate, and has raised its Q1 unit forecast to 3.5 million from 3 million. However, the firm said BB& shipments are falling off more quickly, and the analyst expects Q1 results to be "inconclusive" but believes the company is slowing rebuilding the brand. Shares are Overweight rated with a $22 price target.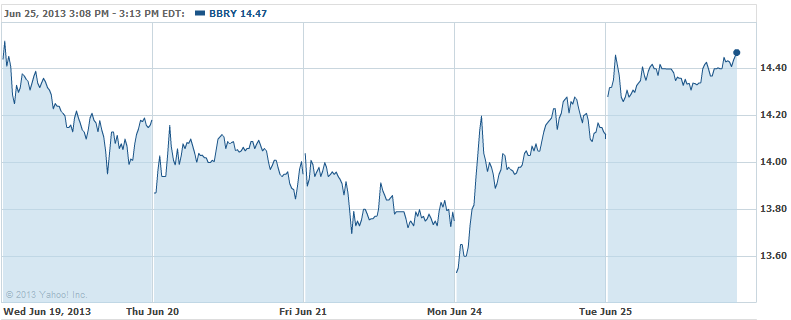 American Vanguard (NYSE:AVD): Topeka believes that shares of Vanguard should be bought on any weakness, despite the announcement that its Q2 earnings have been impacted by adverse weather. Topeka continues to believe that the company's fundamentals are generally favorable, and the firm keeps a $36 price target and Buy rating on the stock.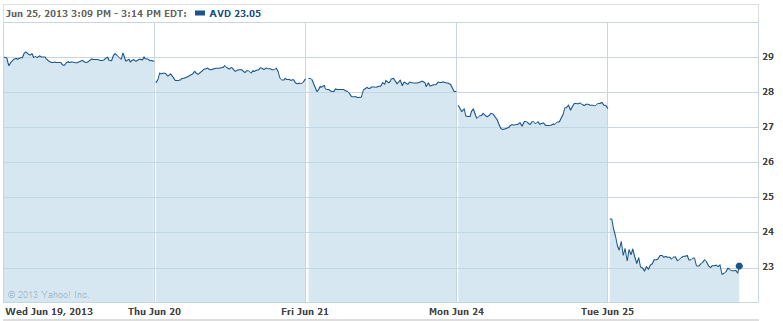 Allergan (NYSE:AGN): RBC Capital finds Allergan's valuation attractive at the stock's current levels, and believes that Allergan will be able to get itself out of the penalty box by using strategic levers to boost shareholder value. The firm lowered its price target on the stock to $105 from $119 but keeps an Outperform rating on the shares.
Coach (NYSE:COH): Lazard Capital has downgraded shares of Coach from Buy to Neutral, citing concerns over near-term sales results and increased promotional activity. The firm also points out that its recent survey indicated Coach is losing market share.