Analysts: BlackBerry Estimates Are Too Low, and 2 Other Research Notes to Look Into
BlackBerry (NASDAQ:BBRY): Scotia Capital thinks that Street estimates for the handset maker are too low, given the Q10 sell-out and BES cross-platform services. If wrong, and BlackBerry was unable to execute, it would become an attractive acquisistion target for a strategic partner such as IBM. Scotia keeps an Outperform rating on the stock.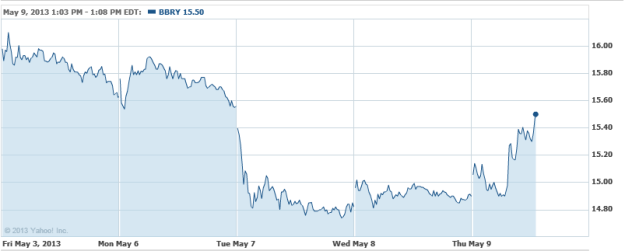 Broadcom (NASDAQ:BRCM): DA Davidson thinks that Broadcom is well positioned to maintain its position ahead of competitors, after meeting with Broadcom's EVP and General Manager of the Infrastructure and Networking Group. The existing Trident products and NetLogic divisions are very well positioned according to the firm, which maintains a Buy rating on the shares.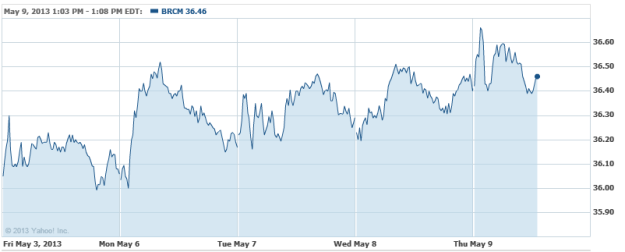 Salesforce.com (NYSE:CRM): Morgan Stanley are remaining buyers of Salesforce, citing its strong platform for integrating and delivering marketing solutions, sustainable 25 percent (or more) growth, potential acquisitions, stabilizing sales productivity, and a growing renewal base. It keeps the shares rated at Overweight, with a $53 price target.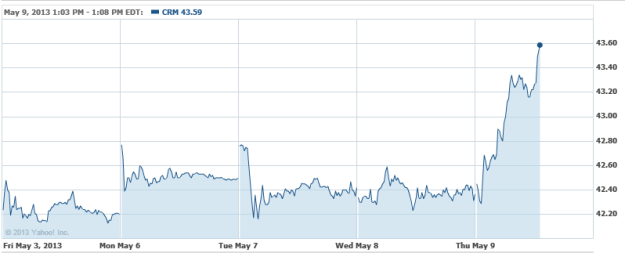 Don't Miss: Can the iPhone Be Your Next House Key?