Analysts: BlackBerry Outlook is Cautious and 3 More Research Notes to Look Over
BlackBerry (NASDAQ:BBRY): Despite believing that BlackBerry's Q1 results on Friday could be better than consensus estimates, Deutsche Bank remains cautious on the phone maker's longer term outlook. The firm said its channel checks into the BB10 phone launch have been largely mixed, if not slightly worse than expected. Deutsche said its checks in Europe have been negative, and it notes that the company's Managing Director for the UK abruptly left the company this week. The firm maintains a Hold rating on BlackBerry with an $8 price target.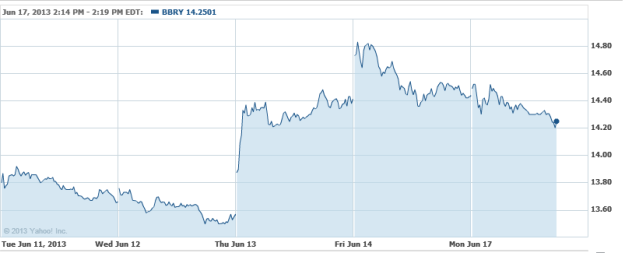 Palo Alto Networks (NYSE:PANW): Pacific Crest believes shares of Palo Alto are attractive at their current levels, and after meeting with the company's management, Pacific thinks the company has superior technology, and an opportunity to acquire many more customers. The firm also believes that the company can better monetize its current customers, and it keeps an Outperform rating on the shares.

Hartford Financial (NYSE:HIG): Citigroup has raised its price target on Hartford to $35 from $30, as it believes that shares remain undervalued, given the company's improving core business and capital return strategy. It keeps a Buy rating on the shares.

Globus Medical (NYSE:GMED): Piper Jaffray notes that the jury award to Synthes was in-line with its expectations and that the verdict removes Globus Medical's largest legal risk. The firm keeps an Overweight rating on the company, and says that it remains a buyer of the stock at current levels.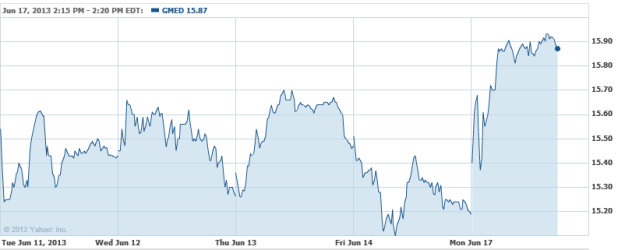 Don't Miss: Apple: Don't Worry, We Don't Give Your Data to the Government.