Analysts: BlackBerry Q10 Performing Solidly and 3 Other Research Notes to Read
BlackBerry (NASDAQ:BBRY): Jefferies' channel checks have revealed that BlackBerry's new Q10 has been selling very well, with sell-out or limited availability in Toronto and throughout the United Kingdom. It also believes that the BB10 monthly build rate of 2 million plus remains unchanged, and rates the shares a Buy with a $22 price target.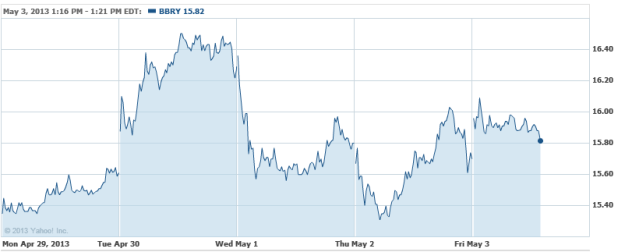 Teradata (NYSE:TDC): Stifel believes that the weakness created by soft Q1 results produces a buying opportunity, as the product revenue is set to rebound in coming quarters when pent-up demand is released.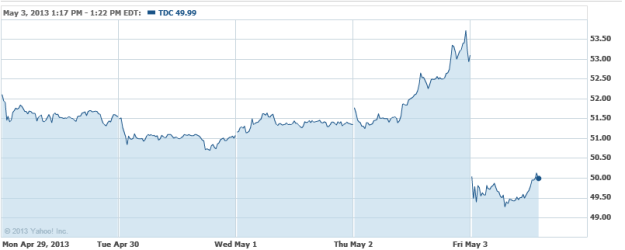 Halcon Resources (NYSE:HK): Long-term value remains intact, making the sell-off of shares overdone, according to Canaccord which adds that the company is well positioned for production and cash flow growth. It places a Buy rating on the shares, but lowered its price target from $10 to $9.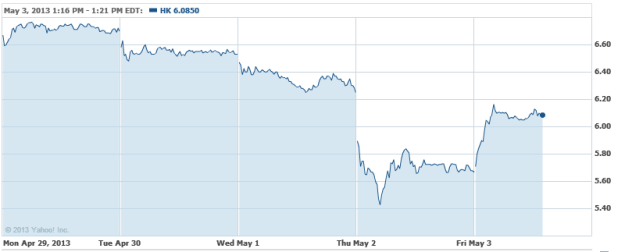 Con-way (NYSE:CNW): Temporary headwinds that led to a Q1 miss are passing, says Cowen, which remains constructive longer-term. The rate environment will continue to improve, and it rates the shares a Buy with a $39 price target.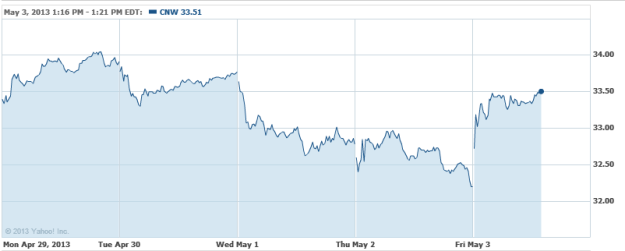 Don't Miss: Apple Is Burning the Midnight Oil for This Project.