Analysts: BlackBerry Supply Is De-Stocking Related and 3 More Research Notes to Look Through
BlackBerry (NASDAQ:BBRY): After conducting checks, Pacific Crest believes that a lack of Q10 supply at some U.K. stores is due more to de-stocking than stronger demand. The firm believes that the Street is too optimistic about Q10 sales data, and it keeps an Underperform rating on the stock.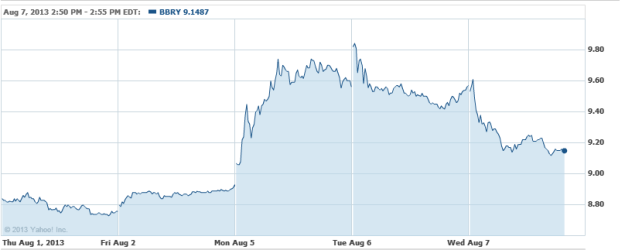 Vivus (NASDAQ:VVUS): Brean Capital is not optimistic that Vivus's Qsymia drug will be successful, citing the need for a new partner that will expand its PCP reach, cut costs, and create a pathway for approval in Europe. The firm believes this is not likely, and shares are Sell rated with a $6 price target.

Priceline.com (NASDAQ:PCLN): Morgan Stanley believes Priceline.com's international bookings remain strong, and that it can beat the high end of its international bookings guidance of up to 40 percent year-over-year. The firm's second-quarter operating income estimate is $9.45.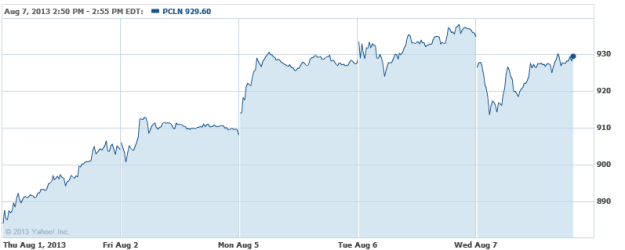 MGM Resorts (NYSE:MGM): Susquehanna believes that an appreciation of MGM's Coatai project will lead to multiple expansions and drive shares higher. The firm also sees a strong 2014 convention calendar and rates the Shares at Positive with a price target raised to $20 from $18.