Analysts: BlackBerry Trends are Slowing and 2 Other Research Notes to Look Into
BlackBerry (NASDAQ:BBRY): Canaccord has said that global surveys reveal slowing Z10 sales, with strong initial demand for the limited supply of the new Q10, over the last month. The firm has lowered its estimates for the company's May quarter, from 3.3 million units to 2.8 million units sold, in reflection of the weaker Z10 sales and limited supply of the Q10. The firm reiterates a Sell rating and $9 price target on the stock.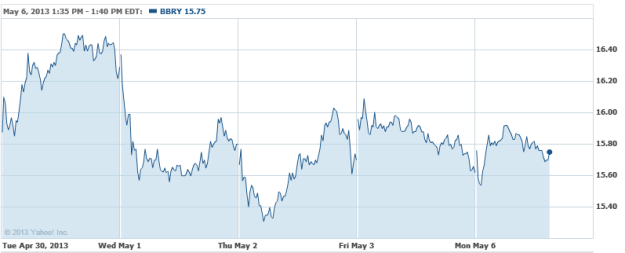 EV Energy (NASDAQ:EVEP): Credit Suisse believes that EV Energy is trading below the value of its base business, and that it's embedded Utica optionality offers an attractive investment opportunity. It rates the shares with an Outperform, and a $57 price target.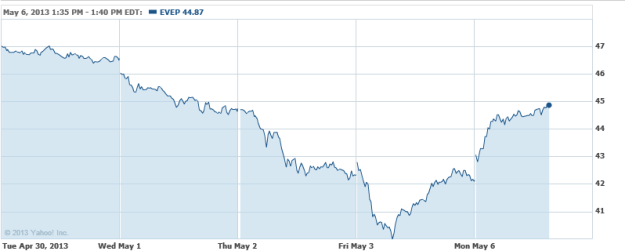 LyondellBasell (NYSE:LYB): Morgan Stanley is expecting oversaturation of the ethane market through 2018, longer than Street expectations, and that it could break natural gas parity. It sees an additional $5 per share upside to the company, given the lower than expected ethane costs, and rates them at Overweight with an $80 price target, up from $75.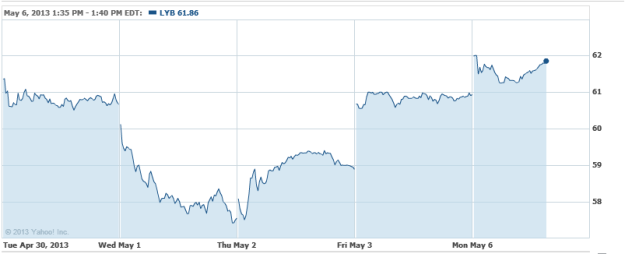 Don't Miss: Is Samsung About to Get Completely Cut Out of Apple's Supply Chain?