Analysts: BlackBerry U.K. Inventory Levels Are Normal and 3 More Research Notes to Browse
BlackBerry (NASDAQ:BBRY): Jefferies says that its channel checks have revealed a strong May quarter for the company, as suppliers Jabil (NYSE:JBL) and Wistron coupled with another round of U.K. store checks indicate that BlackBerry will perform solidly. The firm believes Jabil and Wistron are the two main manufacturers of BlackBerry's BB10 handsets, and notes that its U.K. carrier store checks indicate continued demand and normal stock levels. The firm keeps a Buy rating on the shares with a $22 price target.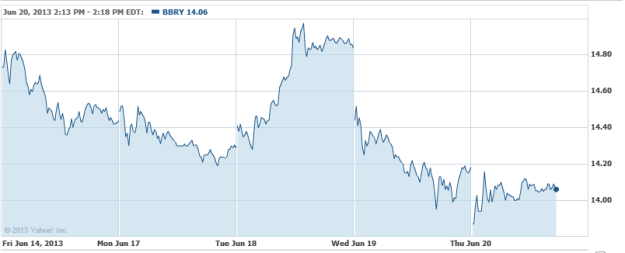 FedEx (NYSE:FDX): RW Baird believes that FedEx shares should be bought at current levels and below, following the company's Q4 earnings based on the firm's expectations of an improved second half of 2013 in the international AF sector that could provide a near-term catalyst, Express restructuring could support margins, and lowered guidance is no worse than feared.It rates the shares at Outperform, with a $116 price target.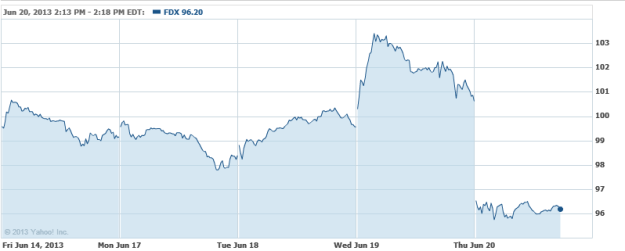 Colgate-Palmolive (NYSE:CL): With expectations that the company's EPS won't surpass its projections, Wells Fargo is concerned over the valuation, which is at the top of its historical range. The firm also doesn't expect the stock's valuation to expand, and it keeps a Market Perform rating on the shares.

Sprint (NYSE:S): Argus has brought its rating on Sprint from Buy to Hold, following the announcement from Dish Network (NASDAQ:DISH) which said that it will abandon its bid for Sprint in the face of opposition from Sprint's board and some key shareholders.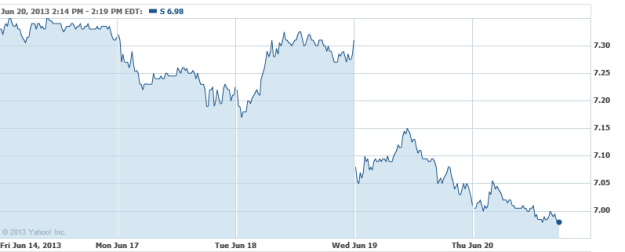 Investing Insights: Is BlackBerry a Worthwhile Investment?