Analysts: BlackBerry's Deal Price May Sink and 3 Other Research Notes to Explore
BlackBerry (NASDAQ:BBRY): Citigroup upgraded BlackBerry to Neutral from Sell, citing the playing out of negative catalysts and the potential buyout at $9 per share. Citi says that it remains concerned about the risk to financing the buyout and sees potential for the deal price to go lower. The firm raised its price target for BlackBerry shares to $9 from $7.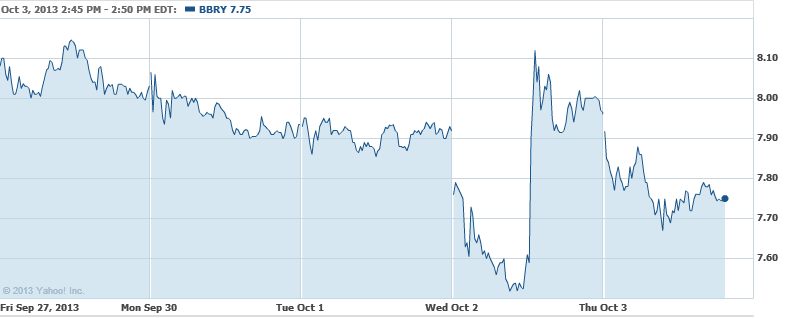 Ulta Salon (NASDAQ:ULTA): Citigroup added Ulta Salon to its US Focus List and raised its price target for shares to $145 from $128 after meeting with management. Citi thinks that Ulta has significant growth potential, and the firm reiterates a Buy rating on the stock.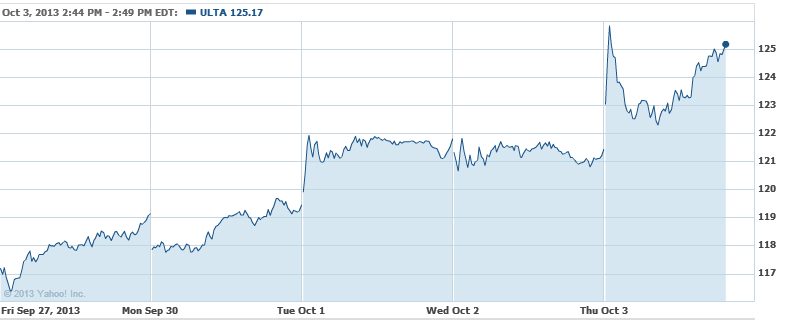 Deckers Outdoor (NASDAQ:DECK): Jefferies recommends buying shares of Deckers Outdoor into the company's third-quarter results in a few weeks. The firm projects higher-than-expected third- and fourth-quarter earnings to drive multiple expansion and notes that a short squeeze is possible, with 30 percent of the float still being short. Jefferies reiterates a Buy rating on the shares with a $100 price target.

Monsanto (NYSE:MON): Deutsche Bank says that Monsanto's acquisition of The Climate Corp is "far more important" than the company's in-line fourth-quarter results. Deutsche believes that the acquisition will turn Monsanto's Integrated Farming Systems into a transformational platform with a market opportunity of $20 billion. The firm raised its price target for the shares to $120 from $116, and the firm reiterates a Buy rating on the stock.
Investing Insights: Will Microsoft Stock Trend Higher?