Analysts: BlackBerry's MDM Is Underappreciated and 3 More Research Notes to Read
BlackBerry (NASDAQ:BBRY): Jefferies has noted that BlackBerry's mobile device system, or MDM, is an opportunity that is underappreciated. The firm is expecting MDM software to pick up momentum throughout the year, and significantly ramp up revenues next year, thus enabling the company to transition to an attractive business model. It rates the shares at Buy, with a $22 price target.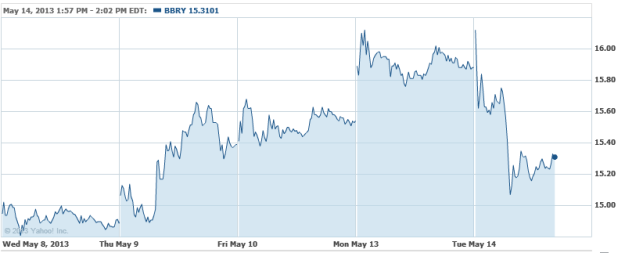 Las Vegas Sands (NYSE:LVS): Bank of America/Merrill Lynch believes that the company's stock can be revalued if the company adds leverage, repurchases shares, and monetizes its retail malls in Asia. If done correctly, monetizing the malls could be worth up to $11 per share when coupled with a meaningful buyback according to the firm, which keeps a Buy rating.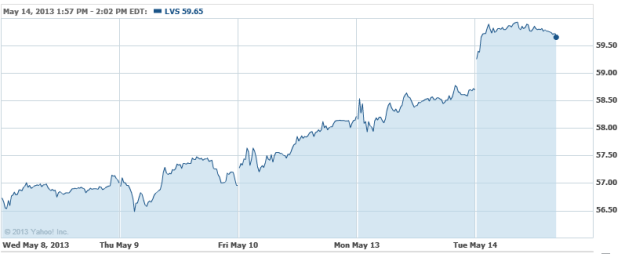 Adobe (NASDAQ:ADBE): Cowen would use any weakness in Adobe as a buying opportunity, citing longer-term fundamentals and a reasonable valuation. It believes the near-term Creative model transition is being overemphasized by investors, and rates the shares at Outperform.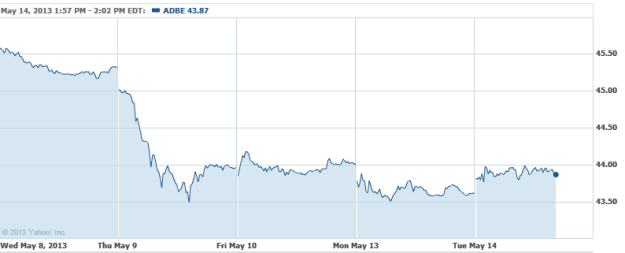 Theravance (NASDAQ:THRX): Following Elan's $1 billion bid for royalty rights, RW Baird has raised its price target on Theravance, from $38 to $48. The firm believes that it signals the company's desire to monetize assets and gives an indication of what those assets could be worth. It rates the shares at Outperform.

Don't Miss: Is BlackBerry a Risky Investment?