Analysts: Boeing Flights Should Resume Soon and 2 New Opinions Investors Must Take A Peek At
Boeing (NYSE:BA): According to Argus, Boeing's 787 planes should be allowed to fly again "within weeks." The firm thinks that Boeing will then resume delivery of the planes. The research firm has increased its price target on the stock to $96 from $88, while keeping a Buy rating on the shares.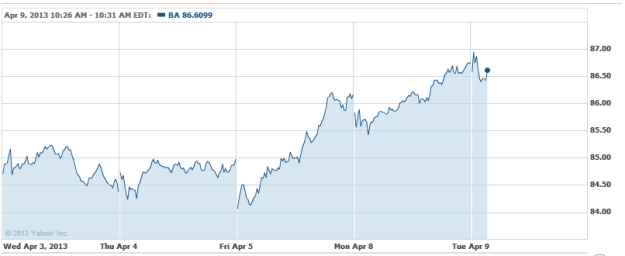 Envestnet (NYSE:ENV): Envestnet shares are undervalued, according to Stifel, which met with the company's management and concluded that momentum should accelerate during the remainder of the year. The firm believes that the company can sustain between 15 percent and 20 percent top-line growth while expanding its margins. It also keeps a Buy rating on it.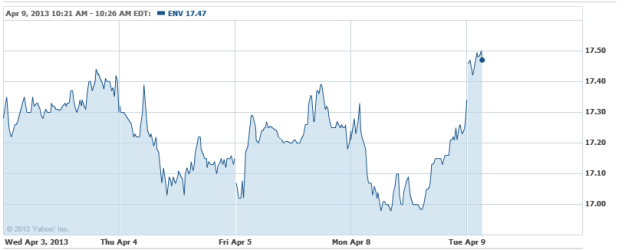 Shutterstock (NYSE:SSTK): Shutterstock has 28 million share lockup expirations on Tuesday, according to Jefferies. However, the firm estimates that only 2.9 million of these shares could come to market due to Rule 144 provisions and blackouts. According to Jefferies, Shutterstock's library of images now exceeds 25 million, which is its most ever. The research firm reiterates a Buy rating on the company, while raising its price target to $46 from $35.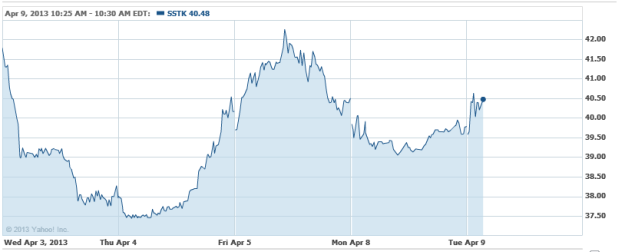 Investing Insights: Will Delta Air Lines Surge Higher?