Analysts: Boeing Incident in London Could Weigh on Shares and 3 More Research Notes to Read
Boeing (NYSE:BA): Wells Fargo believes that uncertainty as to the cause of today's 787 Dreamliner fire in London could pressure Boeing shares, and that it is awaiting further details. The firm has an Outperform rating on the stock and points out that the shares are down 6 percent on news of the fire.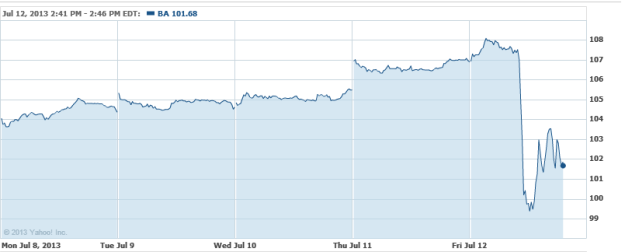 JPMorgan (NYSE:JPM): CLSA's Mike Mayo says that although JPMorgan's results were in line, they were of lower quality and obtained only flat revenue despite improved capital markets and processing. The firm rates the shares at Underperform with a $51 price target.

Athenahealth (NASDAQ:ATHN): Leerink estimates that Athenahealth's deal with Ascension Health's Clinical Holdings is composed of around 2,700 doctors, making it the company's largest contract win, calling it significant, as the news relieves its concerns around Athenahealth's difficult 2013 bookings comp. The firm thinks the deal increases the size of Athenahealth by 10 percent, and keeps an Outperform rating on the stock.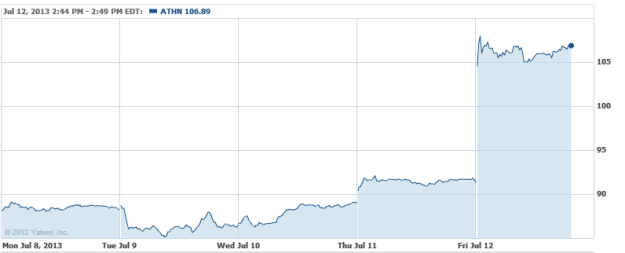 Qualcomm (NASDAQ:QCOM): Bernstein believes that Qualcomm's current valuation is attractive and that the stock is pricing in a "broken business" at current levels. The firm thinks that investors in the stock are getting the company's mobile and computing unit for free, along with a number of free call options. It keeps an $80 price target and Outperform rating on the shares.