Analysts: Bristol-Myers Shares Will Give Back Gains and 3 More Research Notes to Check Out
Bristol-Myers (NYSE:BMY): Leerink believes that shares will give back recent gains after ASCO published abstracts last night. Leerink saw the abstracts as being in line, but not above its expectations for nivolumab alone or immuno-oncology combination therapy. It keeps a Market Perform rating on the shares.

Endo Health (NASDAQ:ENDP): Buckingham has upgraded shares of Endo on its attractive risk/reward ratio, as well as expectations for a more detailed strategy from the new CEO, which might happen by the Q2 results. It now rates the shares at Buy, with a $41 price target.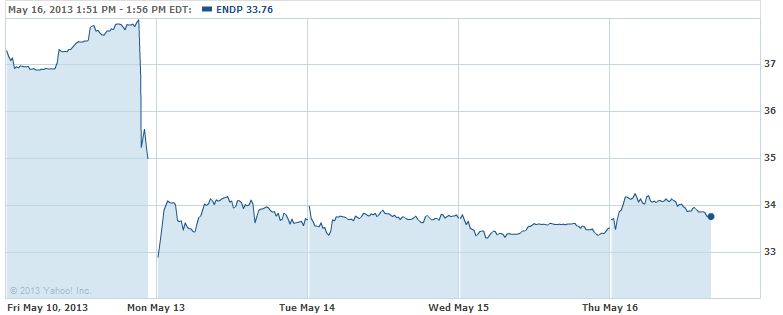 Cisco (NASDAQ:CSCO): Goldman Sachs has lifted the price target at Cisco, after what the firm dubbed as being a "breakout performance" for Q3. Share gains in servers, routing, WiFi, and video infrastructure lead the firm to believe that Cisco's valuation discount will narrow and fundamentals to accelerate into 2H 2013. It rated the shares at a Conviction Buy, with a $28 price target.

Ford (NYSE:F): Craig-Hallum has upgraded Ford to Buy after checks revealed that European production has likely bottomed, which removes an overhang. Investors will most likely focus on strong North American results and improved balance sheet. The firm also raised its price target, from $15 to $18.

Don't Miss: Can Obamacare Evade the IRS Shadow?