Analysts: Broadsoft Could Be Acquired and 2 Other Research Notes to Look Into
BroadSoft (NASDAQ:BSFT): Oracle's interest in SMX servers could lead it to purchase Broadsoft, in a deal that could be worth up to $42.50 per share, according to Pacific Crest which keeps an Outperform on Broadsoft, which integrates IMS applications with SMX technology.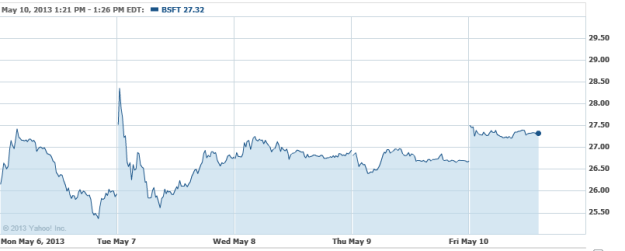 Splunk (NASDAQ:SPLK): Pacific Crest believes Splunk is positioned to gain market share from traditional database vendors, and expects Q1 results to be stronger than anticipated. It keeps an Outperform rating and a $44 target on the shares.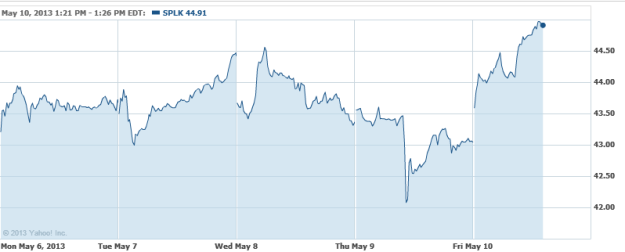 CF Industries (NYSE:CF): Cowen sees upside of CF as being limited, noting downside price pressure on all the major nutrients in Q2, and that the quarter may represent the best earnings environment the industry will see for some time. It keeps a Sell rating, and a $170 price target.

Don't Miss: Obamacare Fails to Dampen the Biggest Retirement Worries.