Analysts: Buy IMAX Before "Iron Man" and 2 Other Research Notes to Look Into
IMAX (NASDAQ:IMAX): Piper Jaffray is attributing the recent earnings miss on a timing issue, and therefore presents a buying opportunity for longer-term investors, just prior to the Iron Man 3 release. It keeps an Overweight rating on the shares, with a $32 price target.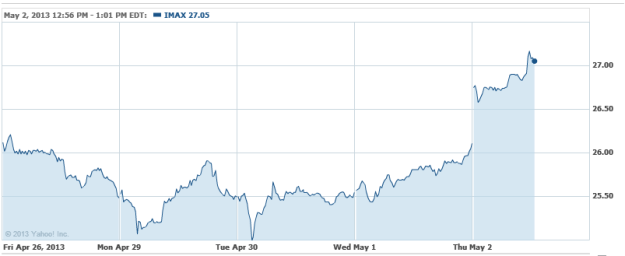 Manitowoc (NYSE:MTW): BMO Capital finds that concerns for the company's crane orders and subsequent decline to be overdone, and believes that crane orders will pick up in Q2 to be significantly about Q1 and prior-year levels. It keeps an Outperform rating on the shares.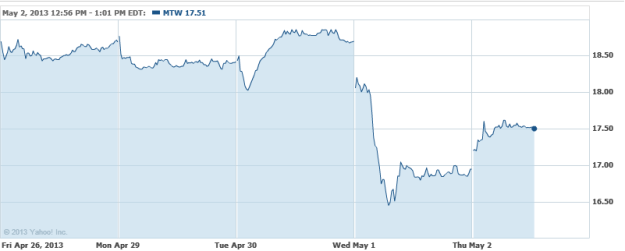 Genesee & Wyoming (NYSE:GWR): Sector weakness overall has created a buying opportunity for Genesee, and noted solid quarterly results with better than expected cost synergies. It rates the shares a Buy with a $96 price target.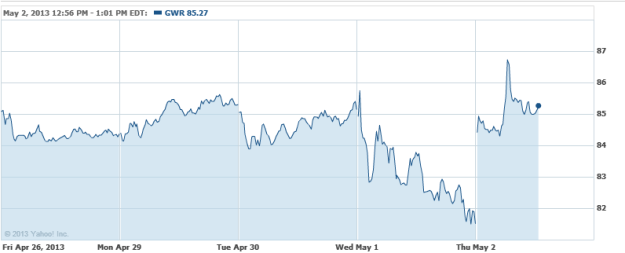 Hyatt Hotels (NYSE:H): Weaker than expected results have opened up a buying opportunity for BMO Capital, which expects the company's RevPAR to improve next quarter. The firm sees the stock as a one of the more attractive growth at a reasonable price examples, and it keeps an Outperform rating on the shares.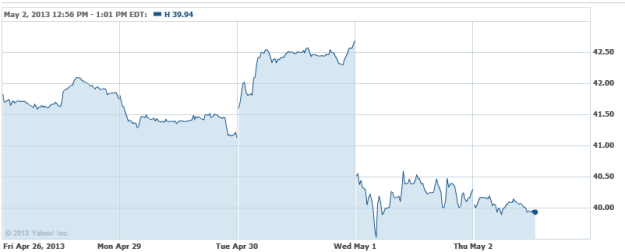 Don't Miss: Has Best Buy Evaded Europe's Curse?