Analysts: Buy Ralph Lauren on Pullback and 3 More Research Notes to Check Out
Ralph Lauren (NYSE:RL): Citigroup sees the pullback on shares as a buying opportunity, following the company's weaker than expected FY14 guidance. The  long-term thesis remains intact says Citi, which keeps a Buy rating with a price target of $209 — up from $204.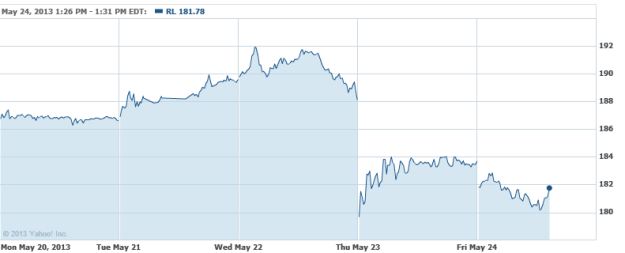 Intuitive Surgical (NASDAQ:ISRG): Leerink sees favorable jury verdict for Intuitive Surgical as encouraging, but points out that the company's legal risk remains high with 25 other lawsuits pending, providing significant overhang to the shares. It keeps a Market Perform on the name.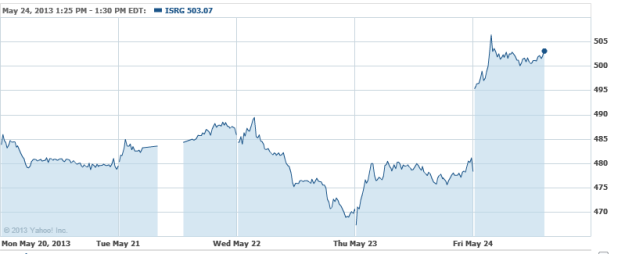 Sprint-Nextel (NYSE:S):  Wells Fargo does not believe that Dish Network (NASDAQ:DISH) is seeking to build a network, after an agreement made with nTelos. Instead, the firm thinks that DISH is looking to build a broadband service that is likely to operate on Sprint's spectrum, and sees the deal with nTelos as a head start if the provider acquires the wireless carrier. The firm keeps an Outperform rating on Sprint.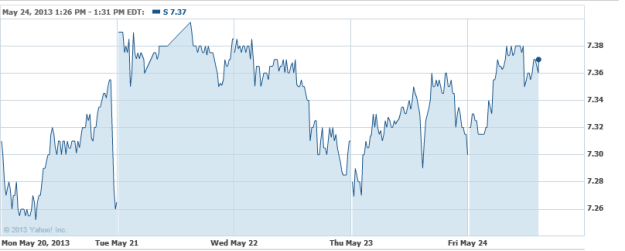 Ross Stores (NASDAQ:ROST): A turn in the home category, "sticky" traffic, mid-tier dept store weakness, product availability, strength in the California market, and above average square footage growth are all factors that lead UBS to keep Ross as a best idea for 2013. The firm keeps a Buy rating with a $75 price target.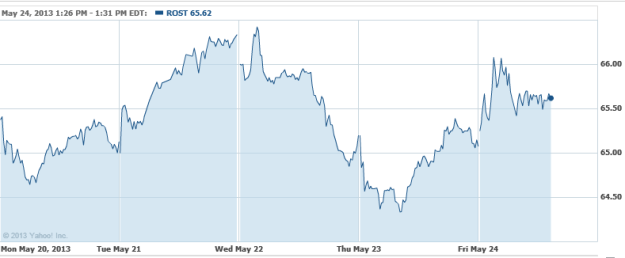 Don't Miss: Can Lafley Succeed Where McDonald Failed At P&G?