Analysts: Buy United Technologies Now and 3 Other Research Notes to Check Out
United Technologies (NYSE:UTX): Atlantic Equities sees current weakness as a buying opportunity, noting that the company is well positioned to generate EPS CAGR of at least 12 percent to 14 percent, over the next several years. It rates the shares at Overweight.

Allergan (NYSE:AGN): Significant delays of commercialization for two drugs in its pipeline (attributed to additional studies), Wells Fargo expects the stock to be held up by the company's unchaged five-year outlook for sales and earnings. The firm reduced its price target range on the stock to $109-$109 from $124-$125, but keeps an Outperform rating on the shares.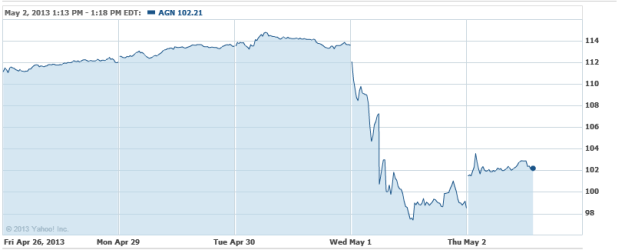 St. Jude Medical (NYSE:STJ): Sentiment towards the company will improve next week, after it reveals data on the Durata device. The firm is upbeat on the company, as it believes the CardioMEMs device could be approved. It keeps an Outperform rating on the shares.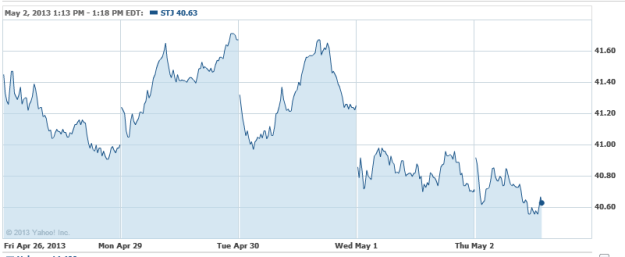 WhiteWave Foods (NYSE:WWAV): Follwing the announcement from Dean Foods (NYSE:DF) that it will be spinning off a portion of its equity interest in WhiteWave, Bernstein believes this will make the company an attractive acquisition target, especially to General Mills (NYSE:GIS).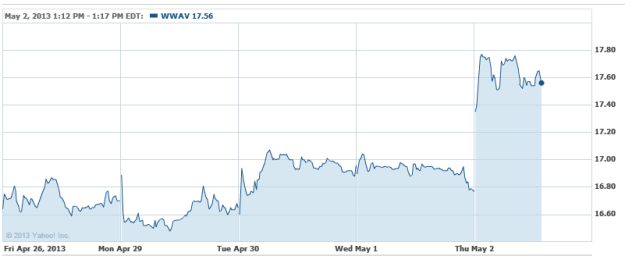 Investing Insights: Is AOL A Buy?