Analysts: CBS to Gain From Sports Ratings and 4 New Opinions Investors Must Take Note Of
Accenture plc (NYSE:ACN): Baird believes that the recent move on Accenture shares is surprising, and the firm sees better value near $70 per share due to the company"s slower revenue growth and premium valuation. The firm gives the shares a Neutral rating and a $78 price target.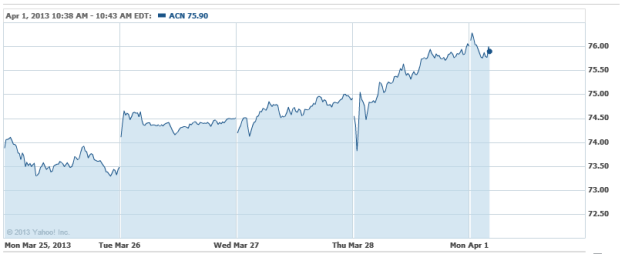 BlackBerry (NASDAQ:BBRY): MKM Partners keeps its Sell rating on Blackberry because of accelerated subscriber losses, and it keeps  its $10 price target on the stock. The company reported lower than expected subscriber numbers, which causes BMO Capital to continue to be concerned regarding Z10 sell through considering what it sees as weak U.S. launch feedback. The firm believes the company's gross margins are at peak levels, and it keeps its Underperform rating on the stock.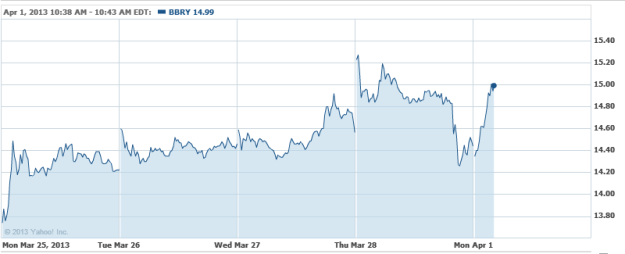 Biogen Idec Inc. (NASDAQ:BIIB): According to Wells Fargo, Biogen (NASDAQ:BIIB) priced its multiple sclerosis treatment Tecfidera at $54,900 per year, which is lower than the $60,000 per year price of Novartis's (NYSE:NVS) Gilenya. Wells views Biogen's pricing as making good strategic sense, and believes that the drug will have a a strong launch. On the other hand, the firm views optimism for Tecfidera as high, and Wells Fargo reiterates its Market Perform rating on the stock.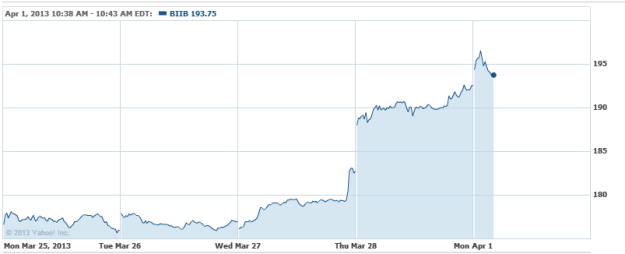 CBS Corporation (NYSE:CBS):  The company's price target has been increased by Piper Jaffray due to solid sports ratings and the CBS's strong position for the upfront ad selling season. Piper keeps its Overweight rating on the stock.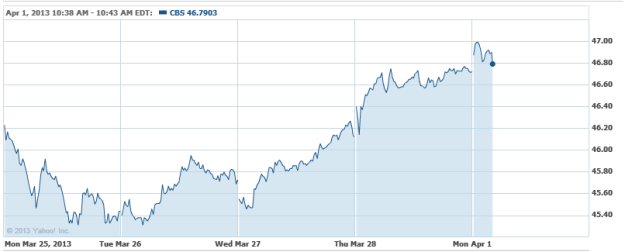 Cliffs Natural Resources Inc. (NYSE:CLF): Cliffs Natural has been added to JPMorgan's Analyst Focus list after the recent pullback in the company's shares. The firm is convinced that Great Lakes iron ore overcapacity concerns are overblown, and JPMorgan maintains its Overweight rating and a $40 price target on the stock.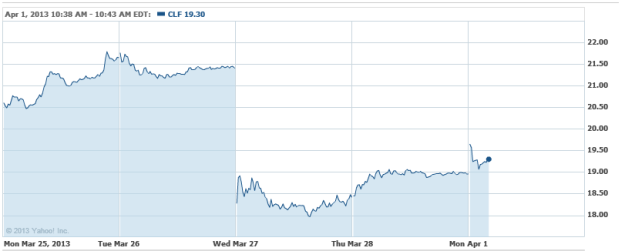 Investing Insights: Where Will EMC Go Next?