Analysts: Chipotle Retains Strong Traffic and 2 Other Research Notes to Check Out
Chipotle (NYSE:CMG): Traffic trends have remained healthy, positioning the company for its comps to reaccelerate once prices are raised in 2H13, Bernstein says, which keeps a $450 price target and Outperform rating on the stock.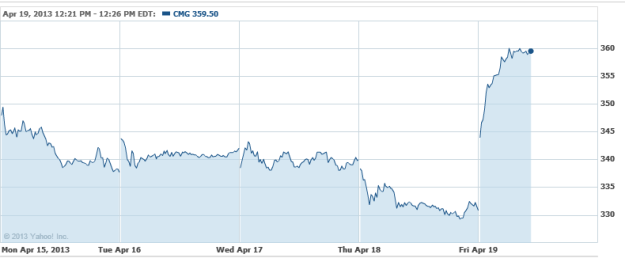 Capital One (NYSE:COF): The company had good Q1 results, with higher than expected Q1 EPS that Oppenheimer believes was due to reserve releases, and the earnings were in-line even without them. The firm keeps a $69 price target and Outperform rating on the shares.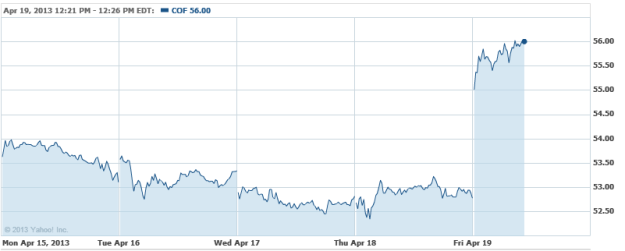 Intuitive Surgical (NASDAQ:ISRG): William Blair says that the company beat every expectation across the board, save for procedure growth. The firm is confident that the company's 20 percent procedure growth guidance is attainable, and recommends buying the stock following any post-earnings pullback. It keeps its Outperform rating on the shares.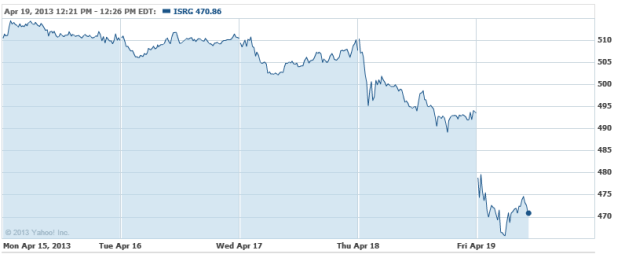 Don't Miss: McDonald's Fails to Deliver Happy Meal to Investors.