Analysts: Cisco Downgraded Over Growth Concerns and 3 More Research Notes to Browse
Cisco (NASDAQ:CSCO): Deutsche Bank downgraded Cisco to Hold from Buy, citing near-term growth concerns following the company's weaker-than-expected first quarter revenue and second quarter outlook. The firm lowered its price target for shares to $25 from $28.
NetApp (NASDAQ:NTAP): Deutsche Bank says NetApp's margins and execution were strong in the second quarter, though the Federal segment was weak. The firm maintains a Buy rating on the stock with a $48 price target, believing that the shares continue to offer an attractive value with room for multiple expansion.

Crocs (NASDAQ:CROX): Piper Jaffray says recent buyouts in the space suggest a $15.50-$18.50 per share valuation range for Crocs in a takeover scenario. After reports surfaced yesterday that Crocs is exploring strategic alternatives, Piper says there is more brand equity in the company than is being reflected in shares. Piper keeps a Neutral rating on Crocs with a $13 price target.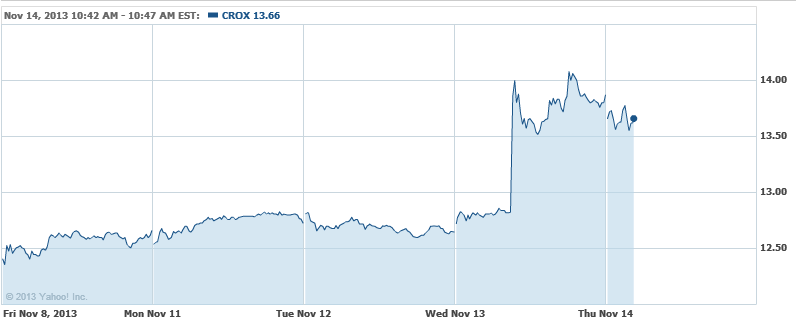 KKR & Co. L.P. (NYSE:KKR): Morgan Stanley upgraded KKR to Overweight from Equal Weight, based on relative valuation and expectations for balance sheet funding growth, potential increase in investment income payout, multiple management fees, and yield. The firm raised its price target for the shares to $27 from $24.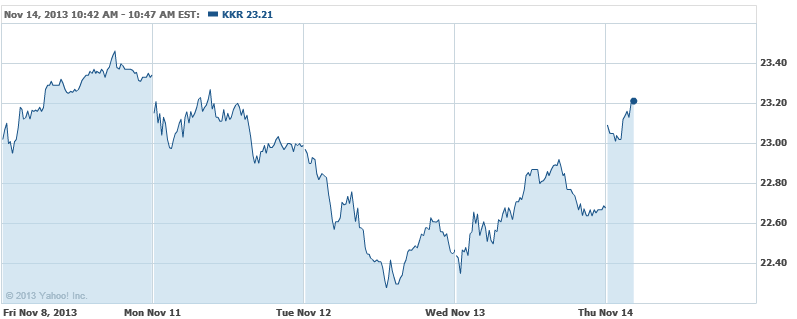 Don't Miss: Cisco Sputters Through Another Quarter With Mixed Expectations.