Analysts: Cisco Results May Miss and 3 Other Research Notes to Browse
Cisco (NASDAQ:CSCO): Channel checks conducted by Oppenheimer indicate that Cisco might miss its April quarter revenue goals, and may be in-line to slightly below consensus estimates. However, the July quarter revenue estimates could wind up being at the higher end of the company's guidance. The firm doesn't expect Cisco's results to "spook investors," and it keeps an Outperform rating on the shares.

SPX Corp. (NYSE:SPW): Following weak quarterly results and lowered guidance, the resulting sell-off is considered to be overdone by Stifel, give that most of the reduction was related to the thermal segment, and not a core business. Stifel thinks the stock is undervalued, and notes that the company is focused on margins. It keeps a Buy rating on the stock.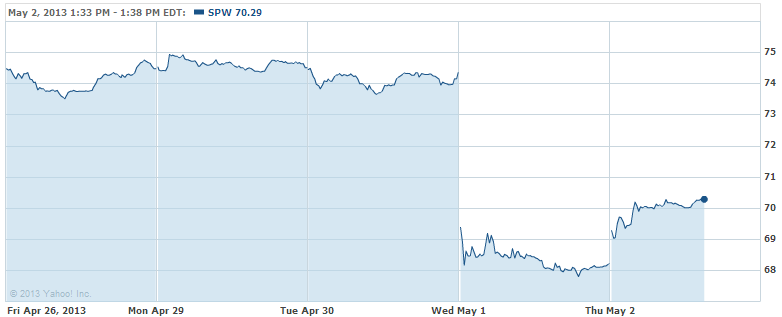 Vitamin Shoppe (NYSE:VSI): RW Baird has lowered its estimates ahead of the Q1 release, although it maintains an Outperform rating on the shares, attributed to an attractive risk/reward profile, historical trough valuation levels, and expectations for its earnings to continue to grow at a high rate for the next few years. It keeps its price target at $65.

Tetra Tech (NASDAQ:TTEK): Brean Capital thinks that the fundamental thesis for Tetra remains intact after the Q2 results, and citing guidance, cost reductions, and expectations for return to normal growth patterns, keeps its Buy rating and $34 price target. The firm recommends the shares for both long-term and short-term investors.

Investing Insights: Can Dell See Higher Prices?