Analysts: Cisco Valuation is Positive and 3 Other Research Notes to Read
Cisco Systems (NASDAQ:CSCO): FBR Capital, citing valuation and better than expected SDN overlay solutions traction, has brought Cisco from Underperform to Market Perform, and raised the price target from $17 $19.

Endo Health (NASDAQ:ENDP): Following the FDA's denial of Endo's Citizen Petition on OpanaER, Stifel lowered its price target from $42 to $36. Although surprised by the decision, Stifel believes that the company will have to restructure, but maintains its Buy rating on the shares.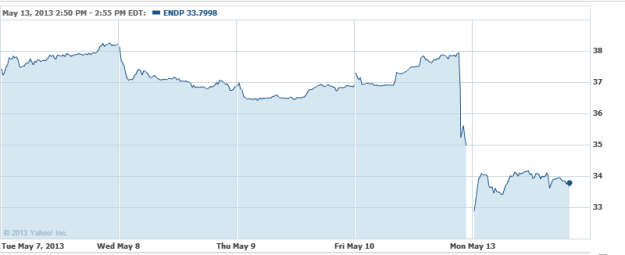 Yum! Brands (NYSE:YUM): Oppenheimer views the 29 percent decline in China comps as being the floor, with nowhere to go but up, on the notion that the avian outbreak in the country will not worsen. While the firm believes Yum! will meet its expectations this year, it's counting on a significant rebound in 2014. It keeps an Outperform rating on the shares.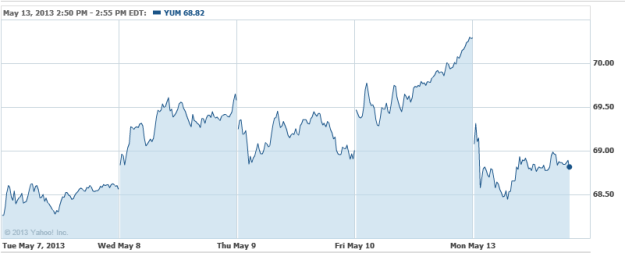 JPMorgan Chase & Co. (NYSE:JPM): Bernstein notes that JPMorgan trades at the lowest valuation in its coverage portfolio, and therefore recommends buying on pullbacks and underperformance spurred by the Jamie Dimon storm. It rates the shares at Outperform with a $56 price target.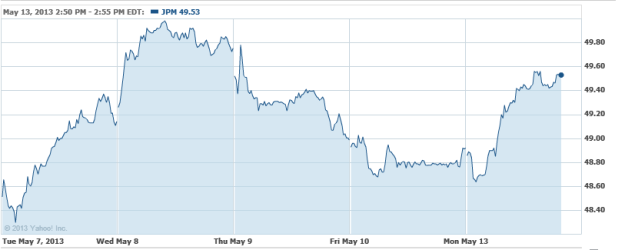 Don't Miss: Does Mark Zuckerberg Have Plans to Attack Cisco?