Analysts: Cisco's Fundamentals Are Improving and 3 More Research Notes to Check Out
Cisco (NASDAQ:CSCO): Pacific Crest recommends buying shares of Cisco at current levels, as the company is poised to gain share at service provider networks, and fundamentals are improving. The firm maintains its Outperform rating on the shares.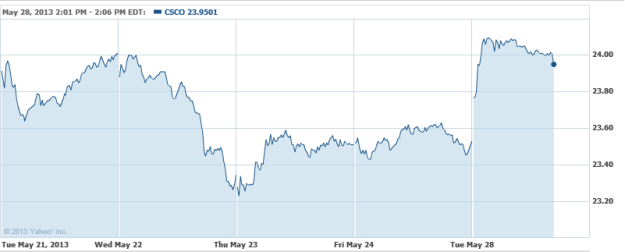 ARM Holdings (NASDAQ:ARMH): The recent sell-off of ARM shares presents an attractive entry point according to Pacific Crest, which thinks that the company is best positioned to benefit from the rapid growth of mobile devices in emerging markets. Several catalysts are poised to drive the company's royalties higher says the firm, which keeps a $52 price target on the shares and rates them at Outperform.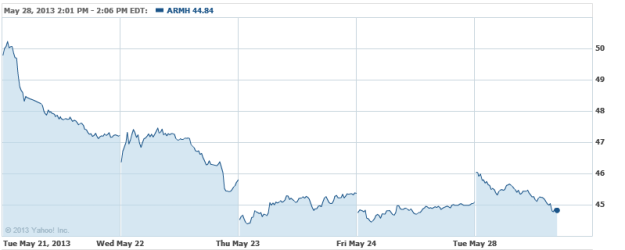 Las Vegas Sands (NYSE:LVS): Deutsche Bank has raised its price target on the company from $60 to $65, on the belief that the shares are undervalued and the company's fundamentals are being under-appreciated. The firm keeps a Buy rating on the stock.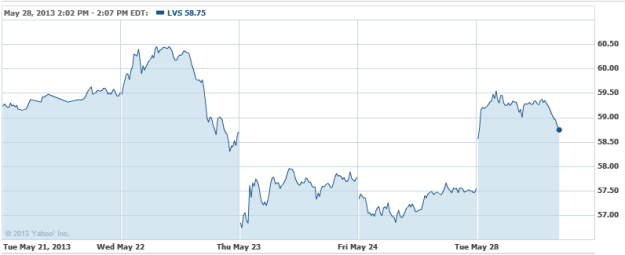 Ford Motor Co. (NYSE:F): Bank of America/Merrill Lynch is expecting the next peak auto sales cycle to reach 18 million in 2018, and said that Ford will benefit from new labor terms that have improved its cost structure and capacity utilization in the 90 percent range. It raised its price target from $20 to $24 and puts a Buy rating on the stock.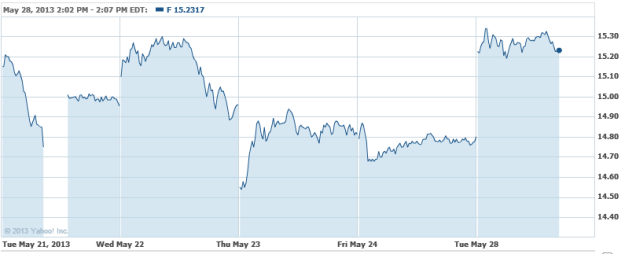 Don't Miss: Ford's F-150 Risks Stalling — Literally.