Analysts: Citigroup Credit Trends Have Improved and 3 More Research Notes to Look Over
Citigroup (NYSE:C): Improving credit quality trends and loan pricing have increased Credit Suisse's confidence in reserve usage and book value at Citi Holdings, and the firm rates the shares at Outperform wit ha $60 price target.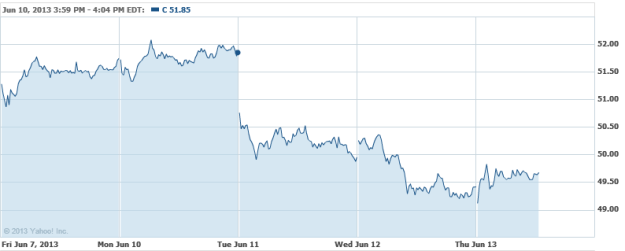 Rackspace (NYSE:RAX): Pacific Crest sees Rackspace as underperforming in the OpenStack competition, and reports that less than 10 percent of the CIOs it surveyed view Rackspace as a key partner for OpenStack cloud services. The firm keeps a Sector Perform rating on the stock.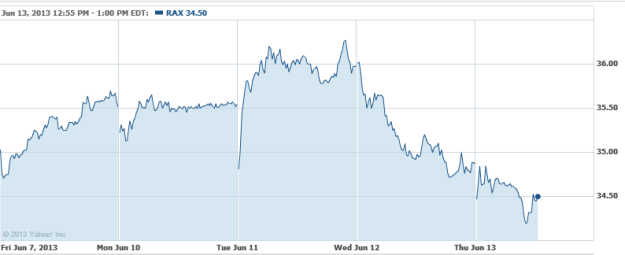 Lululemon Athletica (NASDAQ:LULU): Buckingham believes the new CEO will likely slow growth, reinvest in the business, and lower operating margins modestly before the company resumes expansion. It keeps an Underperform rating, as the firm does not believe this is reflected in shares. The price target has been lowered from $61 to $52.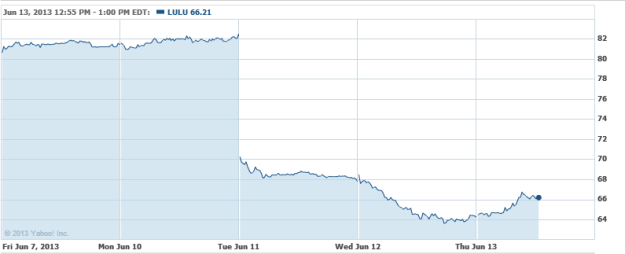 Electronic Arts (NASDAQ:EA): Following the strong showing of new game consoles at the E3 conference, Cowen names EA a top pick and rates the shares at Outperform.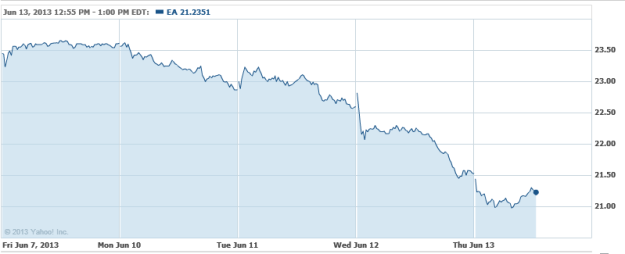 Don't Miss: JPMorgan Proves It's the Best Bank in Town.