Analysts: Citigroup ROE Will Grow and 3 More Research Notes to Explore
Citigroup (NYSE:C): Impressed by Citigroup's rate of growth in International markets, as they provide a source of additional revenue opportunities, Credit Suisse has raised its price target from $53 to $60, and rates the shares at Buy. The firm expects 2013 ROE of 13.2 percent versus the 11.9 percent in 2012, and sees positive operating leverage driving improved profitability.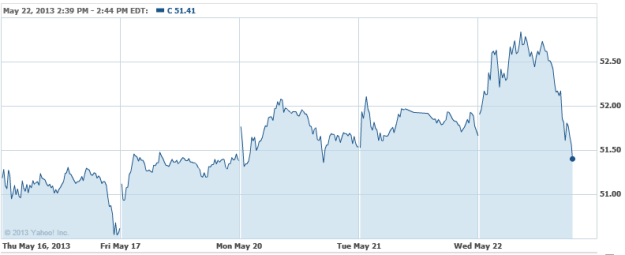 Salesforce.com (NYSE:CRM): Bernstein finds the company's cash flow trends as being concerning, as cash expense indicates a significant decline in free cash flow per share. The firm anticipates that Salesforce will have to pay a higher percentage of compensation in cash, as the free cash flow falls. It keeps an Underperform rating on the shares, with a $29 price target.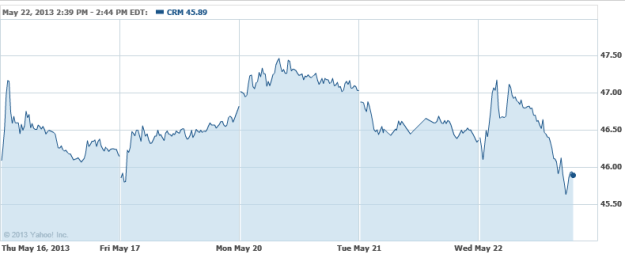 Dick's Sporting Goods (NYSE:DKS): In-line quarterly results urged Susquehanna to raise its price target on the shares, as it believes the company's September analyst day and Q2 results could be catalysts to move the shares higher. It rates the shares at Positive, with a $61 price target, up from $57.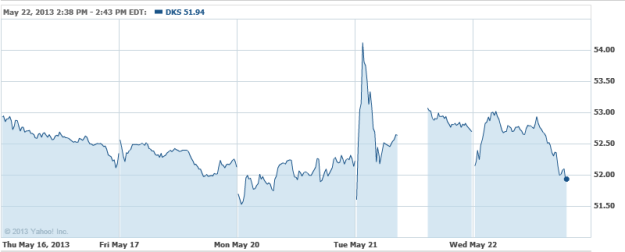 Best Buy (NYSE:BBY): After Best Buy reported higher than expected operating EPS but margins that RBC Capital found disappointing, the firm expects the company's trends to begin to improve in the second half of this year. RBC brought its Q2 EPS projections substantially, and believes that the company's margins will be similar to Q1 over the next two quarters. Despite its reservations, RBC keeps an Outperform rating on the shares.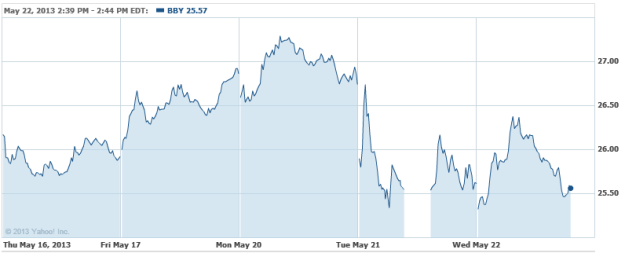 Don't Miss: Shareholder Anger Skips Dimon and Hits JPM's Board.