Analysts: Coinstar is Undervalued and 3 More Research Notes to Investigate
Coinstar (NASDAQ:CSTR): Piper Jaffray, saying its sum of the parts analysis indicates the stock is undervalued, has raised its price target from $65 to $75, as it sees the sale of Coinstar's Coin business as a potential path for the company. It keeps an Overweight rating on the shares.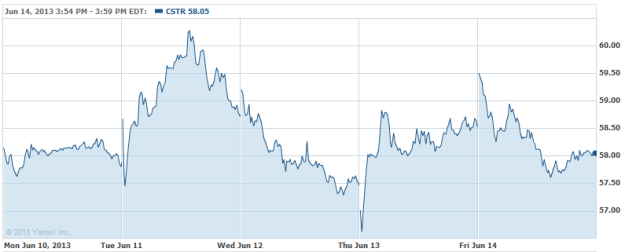 Groupon (NASDAQ:GRPN): Deutsche Bank has upgraded Groupon from Hold to Buy, citing the company's position to grow billings and improved sentiment. The firm also raised its price target for shares, to $10 from $6.
Consolidated Edison (NYSE:ED): Citigroup, citing positive meetings with management and the recent pullback in shares, has upgraded its rating on Edison from Neutral to Buy, as well as raised its price target  to $65 from $63.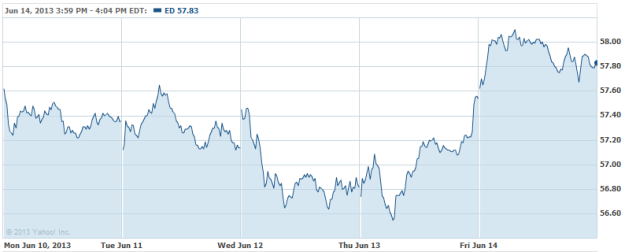 GameStop (NYSE:GME): Based on expectations for the upcoming launches of Xbox One and PS4, which Oppenheimer believes will drive sales and earnings growth, the firm has upgraded the company to Outperform from Perform, and raised its price target for shares to $50 from $27.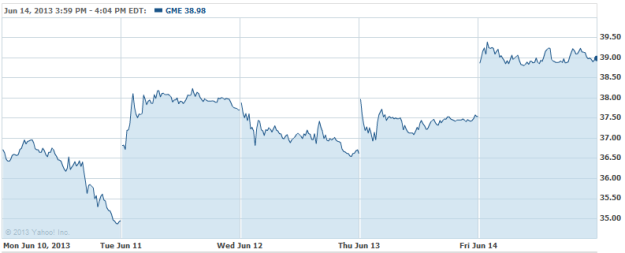 Don't Miss: Dish Claims SoftBank-Sprint Deal Threatens National Security (Again).