Analysts: Coinstar Trends Could Kill Free Cash Flow and 3 More Research Notes to Browse
Coinstar (NASDAQ:CSTR): Pacific Crest has warned that if current trends continue, the free cash flow generated by Coinstar's Redbox movie rental kiosks could reach $0 by 2016. The firm does not recommend owning the stock at current levels.

Aegerion Pharmaceuticals Inc. (NASDAQ:AEGR): Following a unanimous Committee for Medical Products For Human Use recommendation for LoJuxta, Leerink has raised its price target from $65 to $98, and reiterated its Outperform rating on the shares.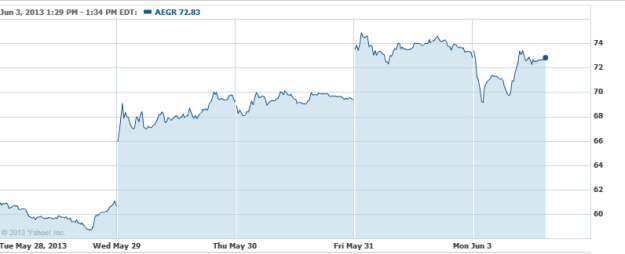 BioMarin (NASDAQ:BMRN): BioMarin's full Phase I/II poster presentation for BMN-673 looks favorable to Leerink, which maintains its Outperform rating on the shares. The firm noted that responses were good in BRCA-carrier ovarian cancer patients and germline BRCA breast cancer patients.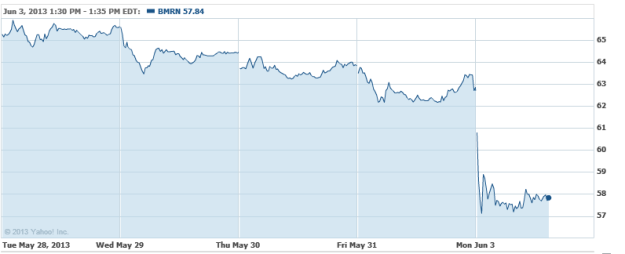 Hexcel (NYSE:HXL): Imperial Capital sees outlook of Hexcel improving, and is more positive following a meeting with the company's management and the company's defense business and has increased confidence in its commercial aerospace ramp. The firm thinks the company's margins can increase, and it keeps an Outperform rating on the shares.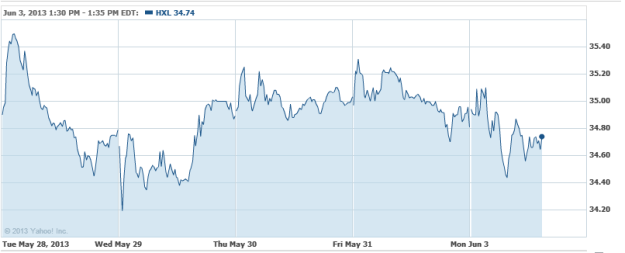 Investing Insights: Is CBS Still an A+?