Analysts: Costco Is Looking At Clear Skies Ahead and 2 Other Research Notes to Browse
Costco (NASDAQ:COST): RW Baird recommends Costco for investors seeking domestic growth, as membership trends have never been stronger, margins have stabilized, and strong traffic will continue to drive comps. It keeps the shares at Outperform, with a $117 price target.

Interactive Brokers (NASDAQ:IBKR): Following the announcement that Brokers might fold its market making operation, Wells Fargo believes that such a restructuring could boost the stock's multiple while leaving the company's pro forma EPS similar — or at least higher — than its current projections. The firm keeps a Market Perform rating on the shares, but notes that a restructuring could boost the stock by 10 percent to 30 percent.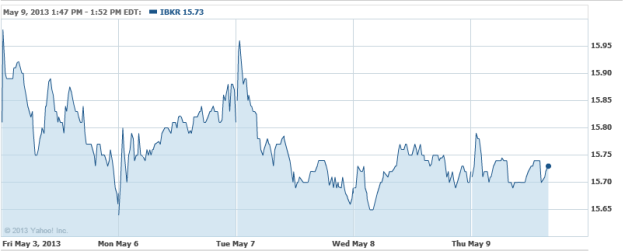 Ralph Lauren (NYSE:RL): Q4 could see a decline in Ralph Lauren shares, since its investments could weigh on FY14 guidance, according to Citigroup. Though the firm (which rates the shares at Buy) lowered its earnings estimates from $9.40 to $9.10, it would use any weakness post-earnings as a buying opportunity. It keeps a $204 price target.

Don't Miss: Are Oil and Apparel to Blame for the Wholesale Drop?