Analysts: Cummins May See a Short-Term Negative and 3 New Opinions Investors Must Pore Over
Cummins Inc. (NYSE:CMI): Wells Fargo has noted that ACT Research preliminary March 2013 Class 5-8 truck net orders declined 4 percent from February although it rose 4 percent year-over-year. Class 8 truck orders were 22,100 units, which is a 10 percent rise year-over-year, but it decreased 5 percent from February's 23,027, the firm stated. Wells believes that the data was mainy consistent with its expectations, but it has stated that the sequential decline could be a short-term negative for Cummins, Navistar (NYSE:NAV) and PACCAR (NASDAQ:PCAR).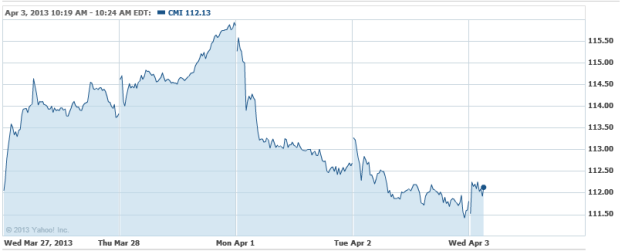 MBIA Inc. (NYSE:MBI): According to BTIG, an appeals court ruling that was announced today will not hinder MBIA in efforts to collect damages from Bank of America (NYSE:BAC). The court ruled that MBIA cannot rescind its commitment to cover Countrywide loans, but it also ruled that Bank of America is obligated to repurchase loans possessing representations and warranties breaches but are not in default. BTIG says that Assured Guaranty (NYSE:AGO) recovered all of its losses on loans plus interest based on this methodology, but the firm does not believe that today's ruling will cause a reduction in the amount of money that MBIA has the potential to recover. The firm keeps its Buy rating on the stock.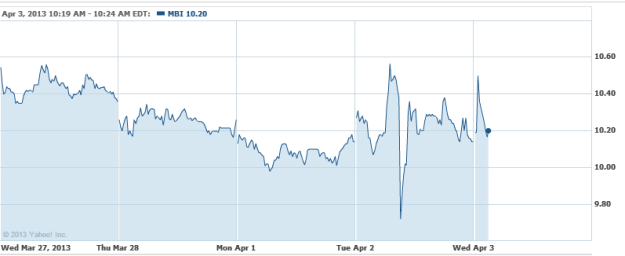 Radware Ltd. (NASDAQ:RDWR): Northland discovered that IBM (NYSE:IBM) teamed with Radware's load balancing solution for 3 of their 5 Carrier Cloud platforms. Northland does not cover Radware and discovered this information when doing carrier checks.

Unitedhealth Group, Inc. (NYSE:UNH): The company's price target has been raised by Cantor after the government announced better than expected final Medicare Advantage rates for FY14. The firm keeps its Buy rating on the stock.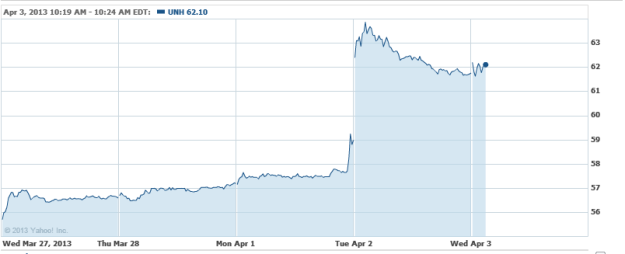 Don't Miss: Are These the 5 Best Stocks for Earnings Season?