Analysts: Dell Earnings May Get Pressured and 4 New Opinions Investors Must Take a Peek At
Cynosure, Inc. (NASDAQ:CYNO): According to Leerink, the 8 percent pullback in Cynosure (NASDAQ:CYNO) shares since the company's Palomar Medical (NASDAQ:PMTI) takeover announcement on March 15 creates a buying opportunity, and the firm views the deal's synergy benefits as underappreciated. The firm also thinks that the current share price prices are in integration risk. Leerink reiterates its Outperform rating and a $36 price target on the stock.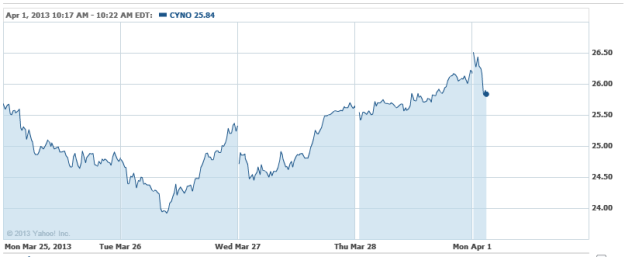 Dell Inc. (NASDAQ:DELL): After the preliminary proxy, UBS decided to reduced its estimates on Dell in order to reflect raised investments as Michael Dell and Silver Lake plan to follow a more aggressive PC/tablet strategy, with the ability to pressure earnings for two or more years. UBS gives the shares a Neutral rating and a $13.65 price target.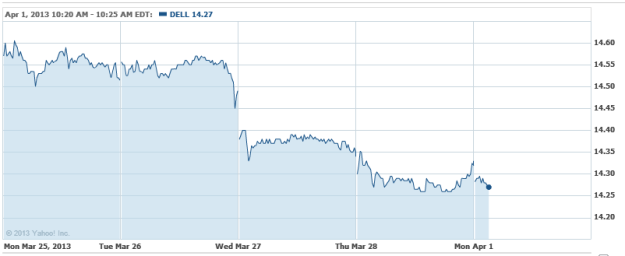 eBay Inc. (NASDAQ:EBAY): According to Goldman, eBay's analyst day on Thursday focused on the company's significant growth opportunities with the evolution of consumer purchases and merge between online, mobile, and in-store shipping. The firm views eBay's growth potential as underappreciated, and it believes that Marketplaces will see benefits from the accelerating eCommerce growth and improved user experience. Goldman gives the shares a Conviction Buy rating and a $63 price target. JPMorgan increased its price target for eBay shares after the company's investor meeting, and it keeps its Buy rating on the stock due to the firm's increased confidence in eBay's ability to grow its Marketplace business at or above industry growth rates. Both Jefferies and Cantor raised their price targets and maintained their Buy ratings on the stock.'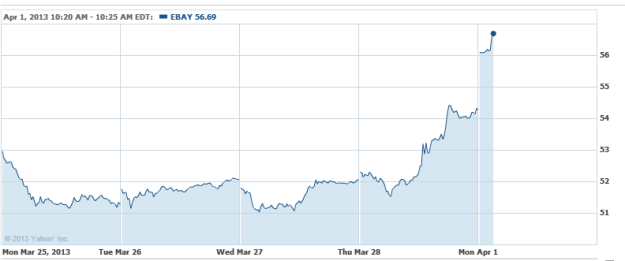 Gilead Sciences Inc. (NASDAQ:GILD): RBC Capital believes that investors will realize that 2014-2017 estimates for Gilead (NASDAQ:GILD) are far too low, and the firm views the company as having significant margin leverage. The firm does not believes that Johnson and Johnson's (NYSE:JNJ) TMC-435 drug is significant competition for Gilead, and it reiterates its Outperform rating on the stock.

Green Mountain Coffee Roasters Inc. (NASDAQ:GMCR):  The company's price target has been increased to $70 by KeyBanc after checks that indicated that a price war is not emerging, private label market share will not exceed 10 percent, which would increase the time to market for new entrants, and the likelihood that it will partner with more retailers than expected. The firm gives the stock a Buy rating.

Investing Insights: Will Hewlett-Packard Seek Higher Prices?