Analysts: Dell Is Better Off With Silverlake Bid and 3 Research Notes to Check Out
Dell (NASDAQ:DELL): Wells Fargo believes that the lower than expected Q1 EPS could bolster shareholder support for the Dell/Silverlake offer, and that without the offer, the stock is likely to drop significantly. Wells Fargo keeps a Market Perform rating on the company.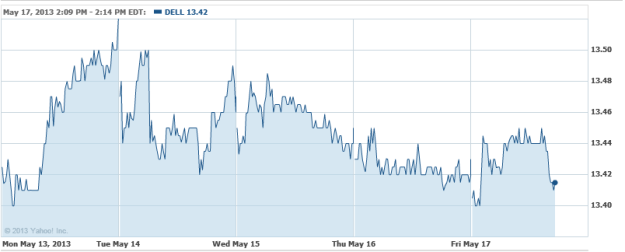 Aruba Networks (NASDAQ:ARUN): Stephens downgraded Aruba Networks fromOverweight to Equal Weight, citing the company's weak Q3 results and pricing pressures. It also lowered its pricing target, from $25 to $17.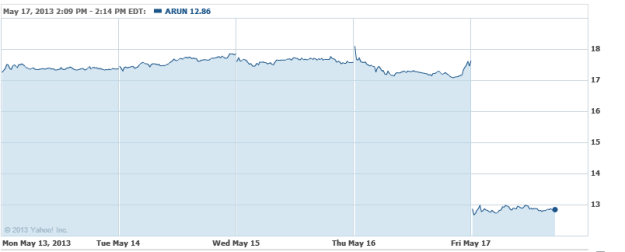 Thomson Reuters (NYSE:TRI): BMO Capital believes that product and sales executions have seen the bottom, but are now rebounding. It expects the company to maintain sustained dividend growth, and keeps an Outperform rating on the shares.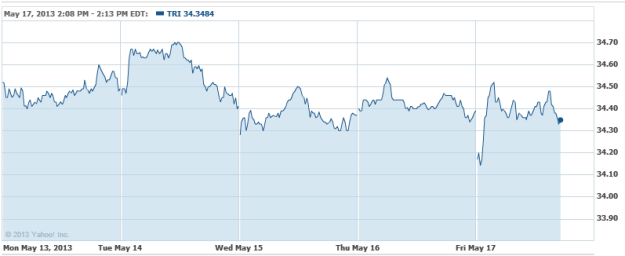 NetApp (NASDAQ:NTAP): Brean Capital believes its buy thesis on NetApp continues to play out as expected, and anticipates that the company can hit the current Street estimates and manage its operating expenses in the near-term. It rates the shares at Buy, with a $42 price target.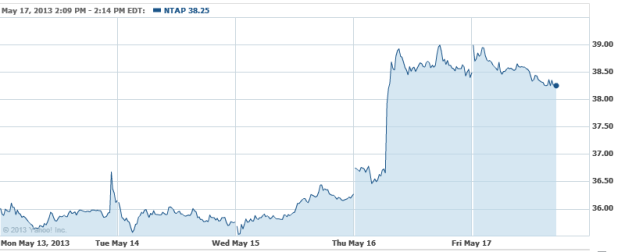 Don't Miss: Will Dell's Results Further Founder's Takeover Agenda?