Analysts Disagree: Will the Dollar Rise or Fall in 2014?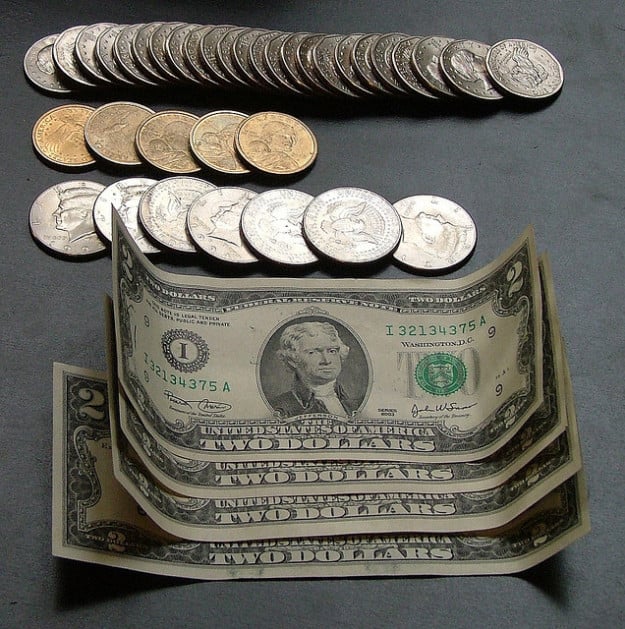 Thomas Stolper, chief currency strategist at Goldman Sachs (NYSE:GS) has split away from the majority of opinions given by other market analysts, according to Bloomberg. Stolper told Bloomberg that believes the greenback will likely not be one the top currencies in 2014, and that the dollar will grow weaker over the course of 2014, rising to $1.40 per euro.
It is notable that Stolper was right on the mark for his 2013 forecast for the dollar. He'd said that the dollar would fall against the euro — and fall it did. Stolper had said that the dollar would trade near $1.33 per euro in June of 2012, and it averaged at $1.32 in June, hitting a low of $1.34; clearly Stolper has had some predictive success recently.
The mean prediction from all 46 contributors to a Bloomberg survey show expectations for a 7 percent improvement, down to $1.28 per euro from the $1.3758 per euro we're seeing today. BNP Paribas SA, Barclays Plc (NYSE:BCS), and Morgan Stanley (NYSE:MS) all have people saying that America's economic health is showing improvement — the kind of improvement that could lead the Federal Reserve to cut back on its bond buying program.
"Tapering is in the price already, we find it difficult to see where the dollar strength would come from. There is always a risk that stronger growth in the U.S. suddenly pushes rates even higher as markets anticipate a stronger Fed response. However, our base case is that we see only marginal support for the dollar from interest rates," said Stolper in an email response to Bloomberg.
Morgan Stanley has more positive outlook on the U.S. dollar, saying that growth in the America economy compared to other nations will aid the dollar. "In this environment, we believe that relative growth differentials will be key currency drivers, and these are dollar-supportive, given that the U.S. private sector has delivered more than the rest of the developed markets," said Morgan Stanley strategists, according to Bloomberg.
Don't Miss: 5 Reasonable Economic Predictions for 2014.