Analysts: Discovery Sales Will Increase and 2 Other Research Notes to Check Out
Discovery (NASDAQ:DSCA): Follwing lower than expected Q1 EPS, RBC Capital finds that the company's ad sales should pick up, albeit modestly, in the second half of 2013. It also maintains that the company's strategy of investing in international platforms will sustain growth over the long-term, and rates the shares at Outperform.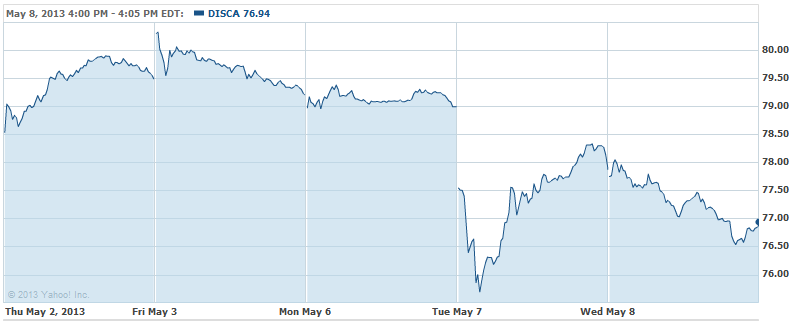 MAKO Surgical (NASDAQ:MAKO): Shares of MAKO were priced for a larger miss, according to Piper Jaffray, which believes the 47 percent year-over-year growth in implants backs the stabilizing utilization trends. Piper continues to see MAKO shares Outperform over the next year, and it reiterates an Overweight rating with a $23 price target.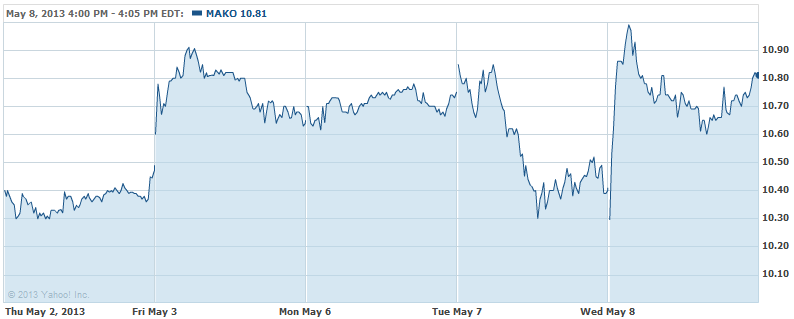 Baxter (NYSE:BAX): Bernstein believes that investors were expecting the news that Baxter would miss its Alzheimer's study end points, and noted that the company has several upcoming catalysts. The firm thinks that the stock's valuation is compelling based on a sum of the parts analysis, and it reiterates an Outperform rating on the shares.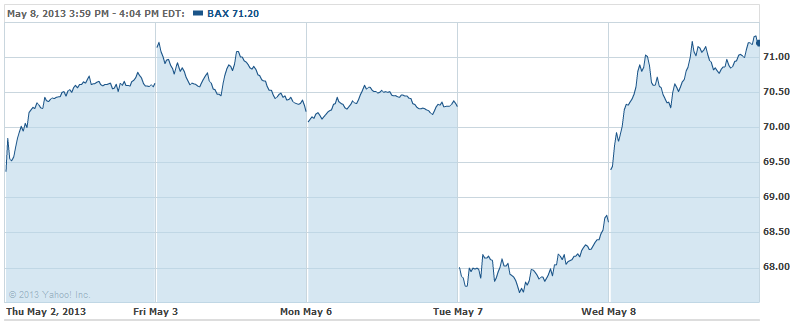 Don't Miss: Will Apple Lose the Profit Crown to Samsung?