Analysts: Dish Network Has Risen on Speculation and 3 More Research Notes to Leaf Through
Dish Network (NASDAQ:DISH): Brean Capital points out that Dish shares have risen on speculation of industry consolidation, though the firm does not believe any of the speculative outcomes. It notes that the company's CEO is intent on transforming the service profile of the network by constructing a two-way hybrid Satellite-LTE platform, resulting in the potential for a better strategic arrangement with T-Mobile. The shares are Buy rated and price target has been increased to $49 from $45.

Synta Pharmaceuticals (NASDAQ:SNTA): Roth Capital said the Ganetespib ENCHANT-1 study data were impressive and are an important part in driving both the potential in multiple tumor types as well as potential for partnerships. The firm raised its price target on Synta to $20 and believes shares are attractive based on Ganetespib in several oncology indications. The shares are rated at Buy.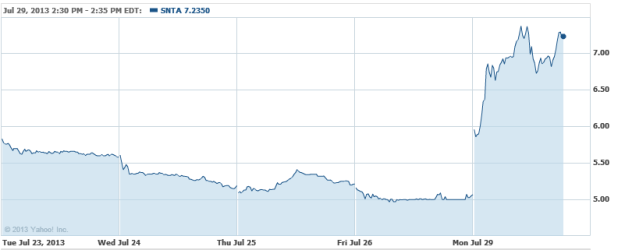 Activision Blizzard (NASDAQ:ATVI): BMO Capital increased its price target on Activision Blizzard to $21 from $17 after the company agreed to buy back shares in itself from Vivendi for $8.2 billion. The firm believes that the transaction represents the best possible outcome for Activision shareholders, and it keeps an Outperform rating on the shares.

Cognizant (NASDAQ:CTSH): Needham expects Cognizant to beat its second-quarter expectations on August 6 as well as increase its guidance, potentially leading to a rally in shares. The firm believes demand is tracking ahead of expectations, and it reiterates a Buy rating on the stock with a $90 price target.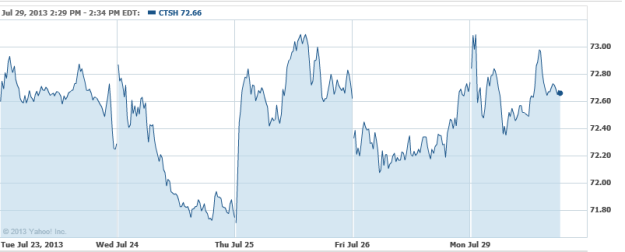 Don't Miss: Can Sirius XM Keep This Momentum?