Analysts: eBay Performance Will Improve Throughout 2013 and 3 Other Research Notes to Read
eBay (NASDAQ:EBAY): Bernstein is counting on eBay revenue and EPS picking up in the second half of this year, consistent with the company's guidance. Continued user growth in Marketplace and PayPal will benefit the company, and Bernstein keeps an Outperform rating on the shares.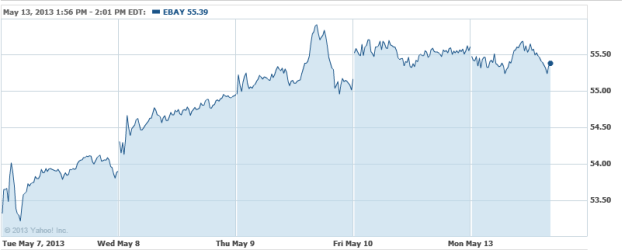 AIG (NYSE:AIG): Expanding ROE and buybacks which are driving AIG's capital management story are providing upside, urging Barclay's to upgrade shares from Equal Weight to Overweight, and lift its price target from $41 to $52.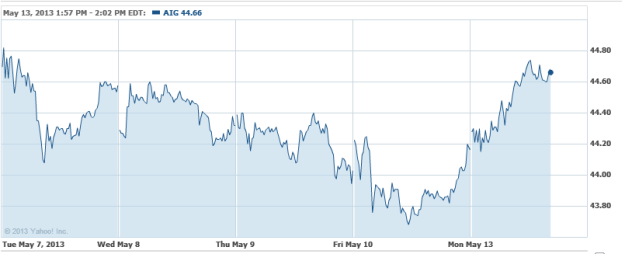 Express Scripts (NASDAQ:ESRX): Citing reduced enrollment, contract renewal, and volume uncertainties, Jefferies has upgraded shares of Express to Buy from Hold, while bringing its price target to $74, up from $56.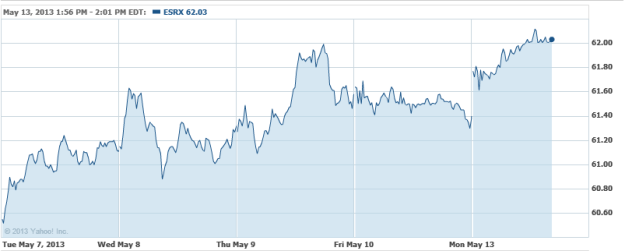 Anheiser-Busch InBev (NYSE:BUD): RBC Capital says the company has likely seen a bottoming of performance in the U.S. and Brazil in Q1, and headwinds will be reduced moving forward. The Modelo deal is a positive for the company, according to the firm which keeps an Outperform rating.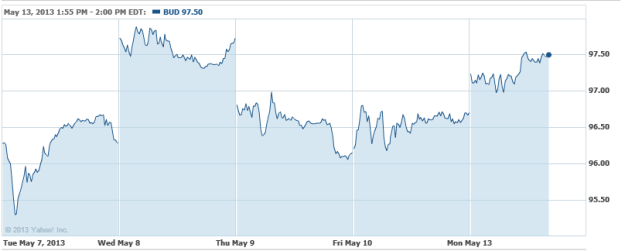 Don't Miss: Amazon Challenges Apple's Photo Stream App.