Analysts: eBay's Pay-Pal Has Potential and 3 More Research Notes to Investigate
eBay (NASDAQ:EBAY): Compass Point has upgraded shares of eBay after recent weaknesses, and believes Paypal's long-term growth prospects are promising. The firm notes that PayPal's non-FDIC insured account eliminates the need to rely on banks and networks such as MasterCard and Visa, and that its base of 120 million users is still growing. The price target is set at $64, and shares are rated a Buy from Neutral.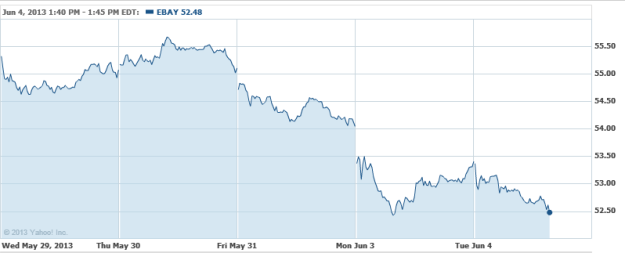 Celgene (NASDAQ:CELG): Bernstein thinks that the company's Revlimid showed a strong overall survival benefit for maintenance of myeloma, and believes that the data should accelerate approval of the drug as a myeloma treatment in Europe. It keeps an Outperform rating on the shares.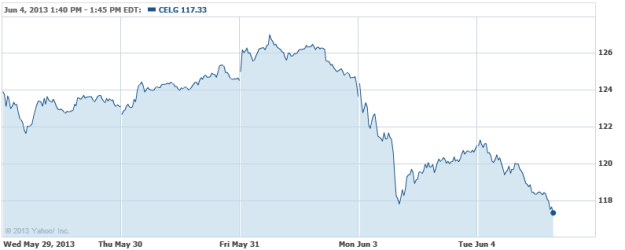 Dick's Sporting Goods (NYSE:DKS): Morgan Stanley thinks that efforts to improve its gross margins in 2013 will be offset by increased occupancy, freight and Hardline promotional activity. However, there is long-term upside for the firm, driven by e-commerce, although the firm recommends waiting for a better entry point. Shares are rated at Equal Weight.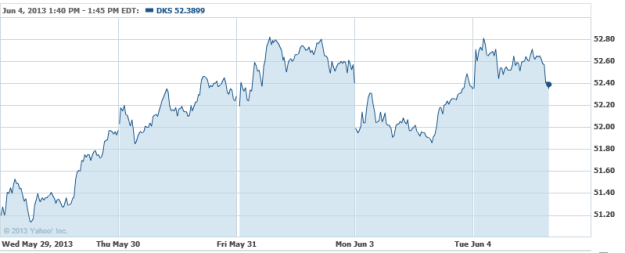 Capital One (NYSE:COF): Bernstein sees Capital One's multiple as having the potential to increase over the long term, as a result of above average growth and profitability.The firm expects the company to benefit from deposit funded growth over the shorter term, and it keeps an Outperform rating on the shares.

Don't Miss: Why Are Amazon Employees on Strike in Germany?