Analysts: Electronic Arts to Conduct Vigorous External Search for New CEO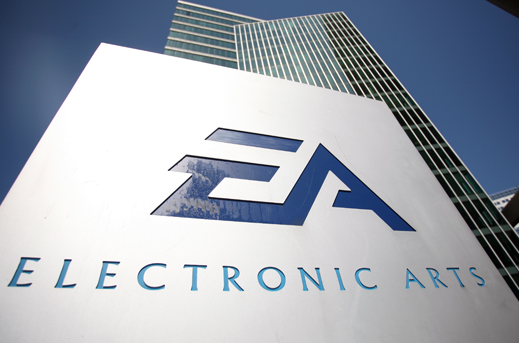 The following is an excerpt from a report compiled by Michael Pachter of Wedbush Securities.   
Electronic Arts (NASDAQ:EA) will report Q1:14 (ending June) results after the market close on Tuesday, July 23, and will host a conference call at 2:00pm PT (dialIn: 773-799-3213, passcode: EA, webcast: ir.ea.com).
We expect Q1 EPS roughly in line with guidance. Our estimates are for revenue of $460 million and EPS of $(0.57), vs. consensus of $454 million and $(0.60) and guidance of $450 million and $(0.62). EA's publishing revenues are tracking to around $150 million for the quarter, and we expect its digital revenues to come in around $310 million. NPD results show the company tracking to these levels, and EA should be able to deliver EPS roughly in line with guidance through cost control, which includes a 10% headcount reduction goal.
We do not expect a new CEO to be named for several months. We had expected Don Mattrick, previously President of Microsoft's Interactive Entertainment Business, to become EA's CEO after the launch of the Xbox One; instead, Mr. Mattrick became CEO of Zynga. We now expect EA to conduct a more vigorous external search (perhaps considering former COO John Schappert), although it is likely that an internal candidate will eventually be appointed as CEO.
We do not expect EA to lower FY:14 EPS guidance. EA has guided to revenue of $4.0 billion and EPS of $1.20, vs. FY:13 results of revenue of $3.793 billion and EPS of $0.84. We believe that EA can achieve the EPS growth implied by guidance from Battlefield 4, which should deliver an incremental 8 million units or more over Medal of Honor: Warfighter, and its sports portfolio, which includes an NBA game for the first time since 2009. The management team will seek to avoid unpopular habits of the previous team, which included lowering EPS guidance unexpectedly.
We believe EA had a solid E3 presentation. Although there were a number of reveals, a combination of limited footage and unclear release dates for some makes it difficult to quantify the financial impact of each.
Maintaining our OUTPERFORM rating and our 12-month price target of $26. Our price target reflects a forward P/E of 18x our $1.25 EPS estimate, plus roughly $4 in net cash per share. The P/E multiple we have assigned is a discount to EA's historical multiple, but is in line with the current market multiple, reflecting superior growth prospects offset by recent execution missteps. Electronic Arts shares are on the Wedbush Securities Investment Committee's Best Ideas List.
Michael Pachter is an analyst at Wedbush Securities. 
Don't Miss: Microsoft Claims Constitutional Right to Reveal Data.