Analysts: Estimates on AIG Will Increase and 3 Other Research Notes to Browse
AIG (NYSE:AIG): Bernstein is confident that shares of AIG will rally, following stronger than expected results and analysts adjust their estimates upwards. It keeps an Outperform rating on the shares.

Arena (NASDAQ:ARNA): Leerink sees the sell-off of Arean shares as being "unreasonable," following an announcement of a withdrawal of its Belviq regulatory application in Europe. Leerink always considered European opportunity to be upside to its estimates, and that its $11-$12 price target is based solely on U.S. sales. It keeps an Outperform rating on the shares.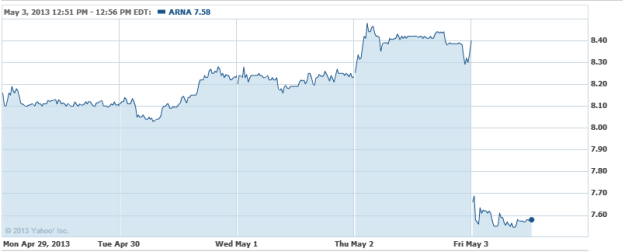 Actavis (NYSE:ACT): Strong results and increased guidance "essentially" negate the possibility of a merger with Valeant (NYSE:VRX), according to Needham. With a Hold rating on the shares, the firm believes that Actavis would require a health premium in order to form a deal.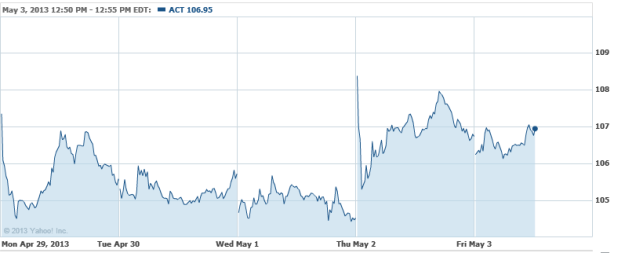 Electronic Arts (NASDAQ:EA): Brean Capital thinks that the company's Q4 report will fall at the lower end of guidance for earnings on May 7, when it reports the completion of what has been a struggling year. That being said, Brean believes that the company is well positioned for the console transition year, and for operating margin expansion. It rates the shares a Buy with a $22 price target.

Investing Insights: Does Celgene Still Have Upside Potential?