Analysts: EU Proposals Could Hurt American Express Earnings and 3 More Research Notes to Explore
American Express (NYSE:AXP): Buckingham has lowered its rating on American Express to Neutral from Buy due to valuation concerns and increased risk from European Union proposals that could reduce revenues and earnings.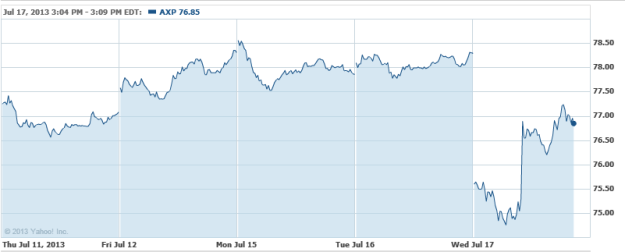 American Tower (NYSE:AMT): Stifel attributes the early weakness in shares of American Tower to concerns that the company's REIT status could be in question. The firm recommends buying shares of American Tower on weakness while pointing out that the company received a favorable private letter ruling from the IRS in 2011 before its successful REIT conversion. Stifel has a Buy rating on shares with a $95 price target.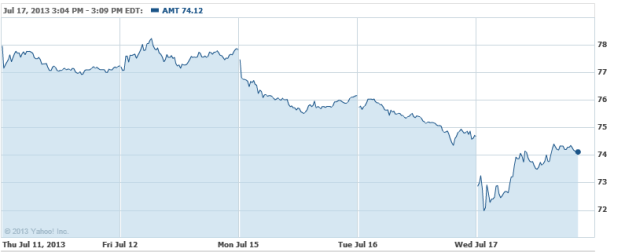 Thermo Fisher (NYSE:TMO): Cleveland Research says that Thermo Fisher checks have indicated second-quarter upside driven by better trends in U.S. academic coupled with a slight improvement in Phama. The firm's second-quarter earnings per share estimate is $1.32, slightly above the consensus of $1.30.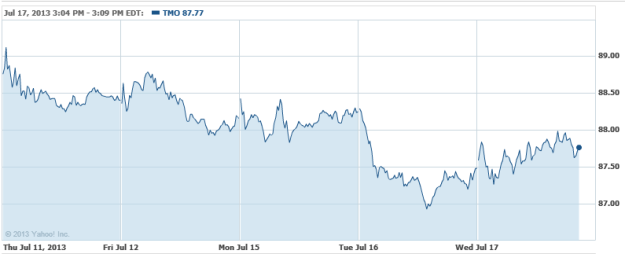 Garmin (NASDAQ:GRMN): Wells Fargo said Textron Cessna segment results were below expectations and that the two platforms have experienced modest delays. The firm says Garmin Aviation is a large supplier to Cessna and that headlines are a slightly incremental negative for Garmin, which the firm rates at Outperform.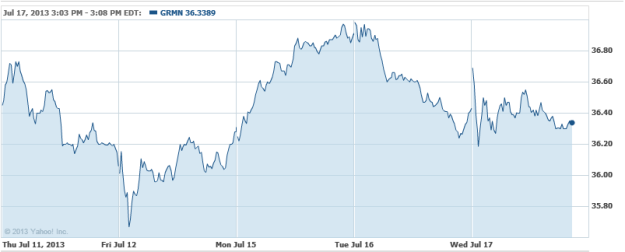 Don't Miss: 5 Signs the American Worker Is Still Gasping for Air.