Analysts: Facebook Is Still Overweight Post Sell-Off and 3 More Research Notes to Read
Facebook (NASDAQ:FB): JPMorgan maintains its Overweight rating on shares of Facebook, even after the slide based on concerns around user engagement and monetization into the back half of the year. The firm believes that competing services are having only a modest impact on time spent on Facebook, and it keeps its $35 price target.

3M Co. (NYSE:MMM): Citing the company's balance sheet and free cash flow profile, Jefferies has raised its price target on the manufacturer to $128 from $120, and also reiterates a Buy rating on the stock.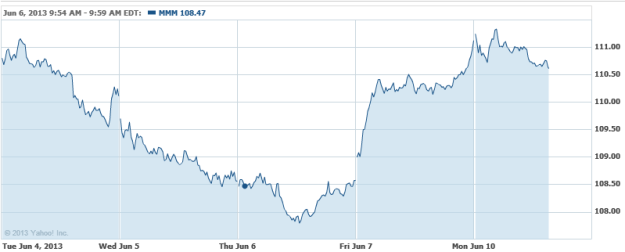 Whirlpool (NYSE:WHR): Strong industry fundamentals, and improving retail sell-through have led Longbow to raise its May AHAM Core 6 wholesale shipment growth forecast to 8 to 9 percent, vs. the 4 percent growth estimated previously. The firm has increased confidence that Whirlpool could raise its FY13 guidance on the Q2 call, given broad-based industry strength and low cost inflation. It rates the shares at Buy.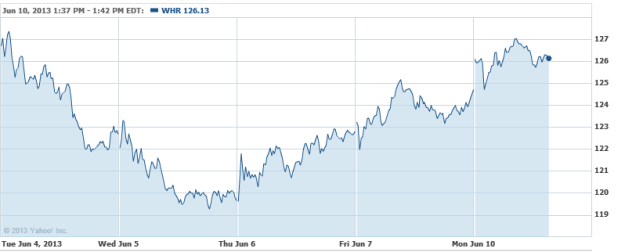 Edwards Lifesciences (NYSE:EW): Credit Suisse upgraded Edwards Lifesciences to Outperform based on the Trans-catheter mitral valve replacement, or TMVR, opportunity. The firm believes that TMVR could be worth $4 per share to Edwards Lifesciences, and has assumed a higher terminal growth rate. The price target has also been raised to $77 from $73.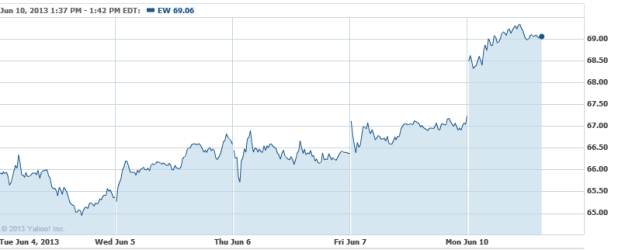 Don't Miss: Is AstraZeneca's String of Pearls Strategy Working?