Analysts: Facebook's Ad Engagement is Increasing and 3 More Research Notes to Browse
Facebook (NASDAQ:FB): An analysis performed by Morgan Stanley has signaled that Facebook advertising engagement is increasing, contrary to market concerns that levels are deteriorating due to lack of content control on where ads are displayed. The firm recommends adding to positions and reiterates its Overweight rating and $34 price target.

Pandora (NYSE:P): Pacific Crest reports that only a third of Pandora users own an Apple (NASDAQ:AAPL) iPhone, and therefore will limit the damage inflicted by iRadio. The firm thinks that Pandora's EPS can reach $1.25 over the longer term even if its user base doesn't grow. The firm keeps an Outperform rating on Pandora.

Salesforce.com (NYSE:CRM): JMP Securities says that Keith Block, Salesforce.com's latest hire, is arguably the best enterprise software sales leader in the world. The firm believes that Block, the former Oracle (NASDAQ:ORCL) executive vice president of North America, will attract many of his "sales disciples" to Salesforce.com. The firm keeps a $49 price target and Outperform rating on the stock.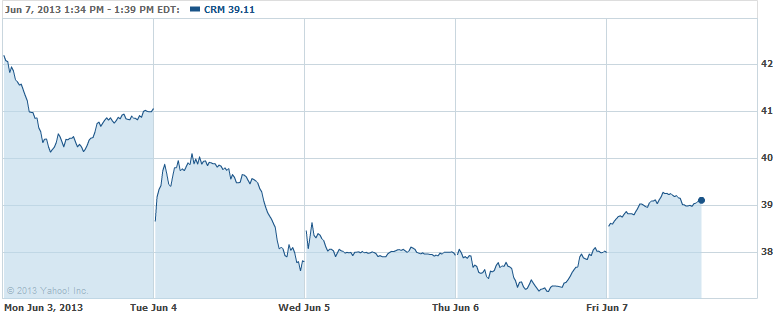 Tyson Foods (NYSE:TSN): Stephens has brought Tyson up from Equal Weight to Overweight, based on expectations favorable chicken fundamentals will offset mixed trends in beef and pork. The price target has also been raised to $30 from $26.

Don't Miss: Did Google Just Help Apple in the E-Book Trial?