Analysts: FedEx Consensus Is Too High and 3 More Research Notes to Read
FedEx (NYSE:FDX): Citigroup finds the consensus for FedEx's FY2014 need to lower in order for the stock to rise, and accordingly lowered its expectations from $7.50 to $7.10 due to challenging fundamentals, although it keeps a Buy rating on the shares.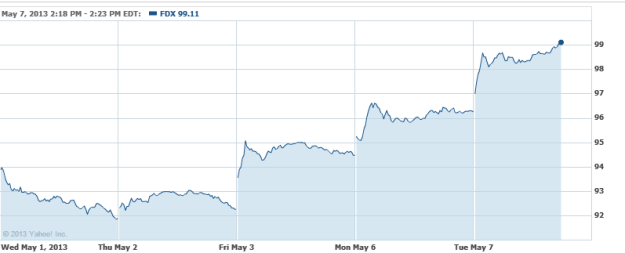 Energy XXI (NASDAQ:EXXI): Despite weaker than expected Q3 results, Cowen believes that Energy XXI is headed in a positive direction. The firm is waiting for a dividend announcement and share buyback program, which will help support the stock price. It rates the share a Buy with a $35 price target.

Align Tech (NASDAQ:ALGN): JMP Securities believes that Align will benefit and pick up market share after a patent infringement ruling that found the company victorious. The firm maintains its $43 prie target and Outperform rating.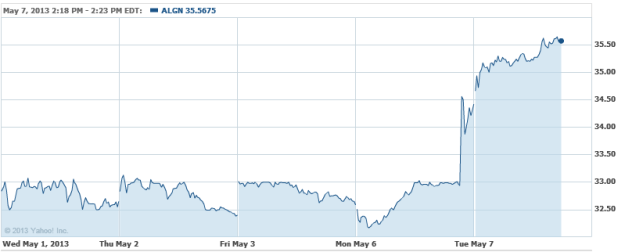 First Solar (NASDAQ:FSLR): Credit Suisse noted that although the company reiterated its FY2013 guidance, it did not announce any new bookings, which the firm is taking as a negative. It rates the shares at Underperform, with a $28 price target.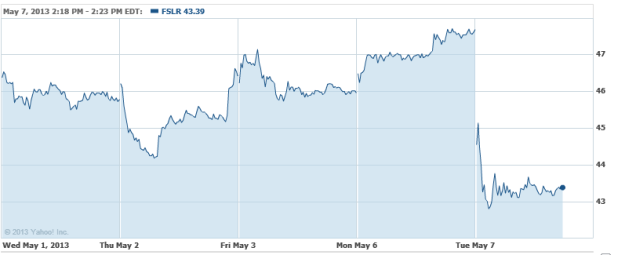 Don't Miss: Americans Have Never Loved the Economy More.