Analysts: FedEx Will Stabilize and 3 More Research Notes to Look Into
FedEx (NYSE:FDX): RW Baird has lowered its estimates on FedEx to reflect below-consensus Q4 results and guidance, and recommends buying the stock on pullbacks. There is continued international airfreight weakness, but the firm sees stabilizing signs. Baird remains constructive on the shares, citing low investor sentiment and potential for margin improvements. Shares are Outperform-rated, with a $112 price target.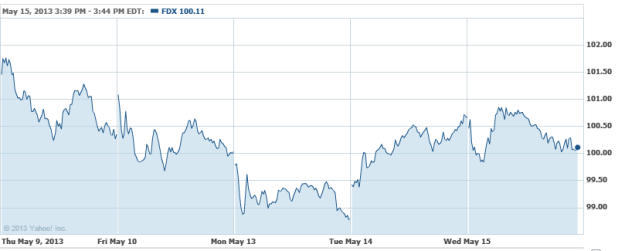 Wal-Mart (NYSE:WMT): RW Baird has raised its price target on Wal-Mart prior to its Q1 results, and although it sees flat Q1 earnings, there is potential for improved trends for the remainder of the year. The firm points out that shares are trading at a discount to consumer staples peers, and at a discount to the market — yet, there is high earnings visibility. It rates the shares at Outperform.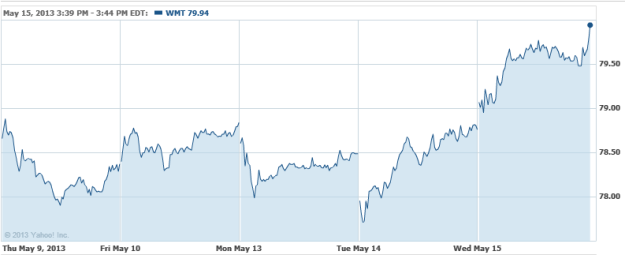 BlackBerry (NASDAQ:BBRY): Bernstein has downgraded BlackBerry to Market Perform from Outperform, based on valuation, lack of near-term catalysts, and risk the company does not meet high expectations. The price target was also lowered to $15 from $22.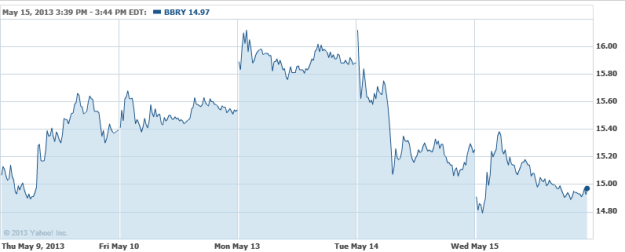 Gap (NYSE:GPS): Lazard Capital estimates that a calendar shift in Q1 helped Gap bring in $150 million in revenue, plus $0.08-$0.10 per share, which the firm thinks is not accounted for by analysts or investors. Lazard finds the company's expectations to be too high, as Q4 estimates were not reduced to accommodate the change. However, it still keeps a Buy rating, since the longer-term outlook looks good.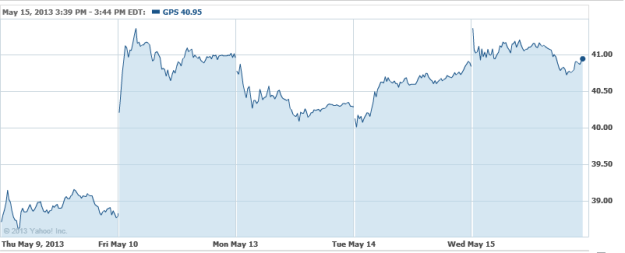 Don't Miss: Who's a Better Employer: the Government or Wal-Mart?