Analysts: Ford Undervalued, Outlook Positive, and 3 More Research Notes to Peruse
Ford (NYSE:F): Argus predicts that earnings estimates for Ford will climb higher after the company posts its third quarter results, and the firm believes that the stock is undervalued. Argus keeps a $23 price target and Buy rating on the shares.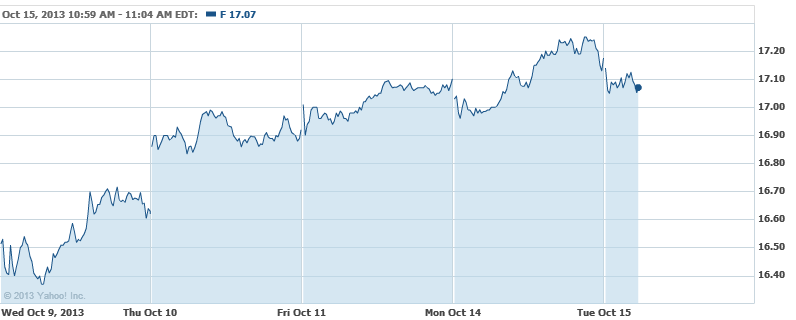 Teradata (NYSE:TDC): After Teradata reported weaker than expected preliminary third quarter results and lowered its fiscal year 2014 guidance, JMP Securities believes the stock may bottom out in the low $40s. The firm lowered its price target on the shares to $63 from $77 but still thinks that Teradata will play a critical role in the huge data architecture transformation currently taking place, and keeps an Outperform rating on the shares.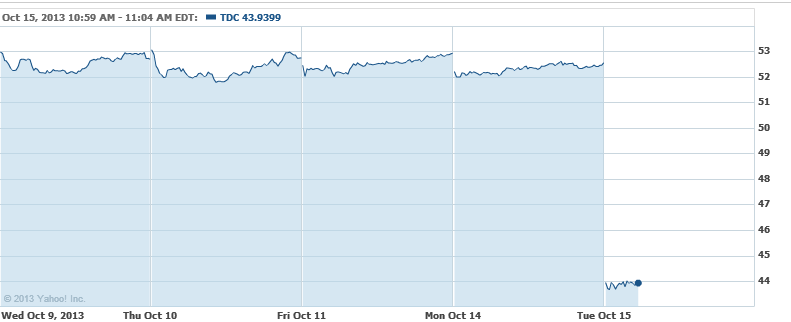 Franklin Resources (NYSE:BEN): Susquehanna believes shares of Franklin Resources remain highly attractive, citing its growth in the hybrid fund category. The firm expects the company to take advantage of investors shift into hybrid funds and has already seen a benefit to flows. The shares are Positive rated and the firm has raised the price target on the stock to $60 from $58.

Marathon Petroleum (NYSE:MPC): Howard Weil upgraded Marathon Oil to Focus List from Sector Perform due to improving 2014 crude differentials, declining renewable identification number (RIN) costs and utilization, as well as a potential shift back to contango, among other reasons. The firm raised the price target on the shares to $80 from $75.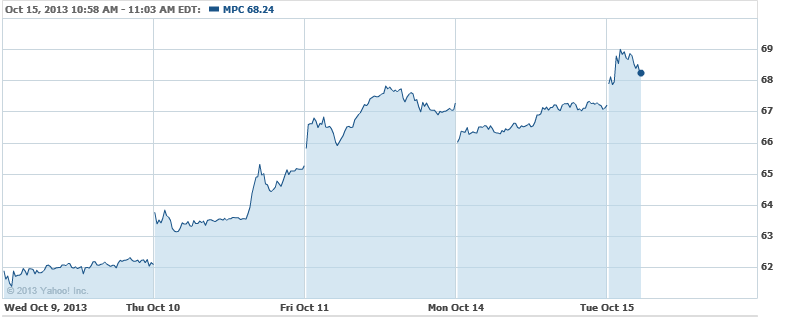 Don't Miss: 9 Automobiles Set to Dazzle at the L.A. Auto Show.