Analysts: Game Consoles Lend Opportunity to AMD and 3 More Research Notes to Look Into
Advanced Micro Devices (NYSE:AMD): Given its opportunity to sell semi-custom chips into the game console market, UBS has raised its price target from $2.75 to $4.50, but maintains its Neutral rating due to balanced risk/reward.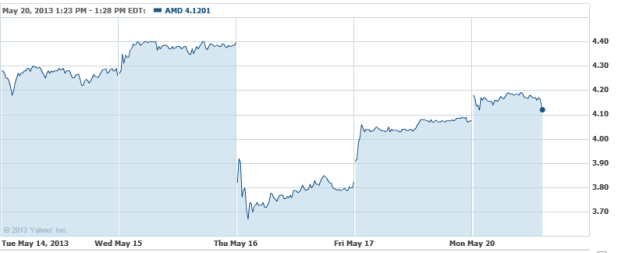 Splunk (NASDAQ:SPLK): Pacific Crest sees the company's total addressable market and estimates as beating estimates, and keeps a $44 price target on the shares with an Outperform rating.

Dick's Sporting Goods (NYSE:DKS): In light of data that signals weaker trends in the sporting goods market, Oppenheimer has reduced its estimates for the company, as it heads into its results this week. However, the firm remains positive on the company's longer term unit sales outlook, and maintains a $58 price target with an Outperform rating on the shares.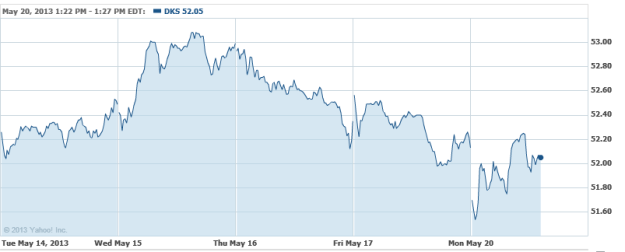 Monster Beverage (NASDAQ:MNST): Morgan Stanley believes Monster's recent slowdown in sales is transitory, and should experience a reversal moving ahead. The firm finds that the U.S. market opportunity is underappreciated, and the international business can generate long-term operating margins in the mid-teen range. It rates the shares at Overweight, with a $65 price target.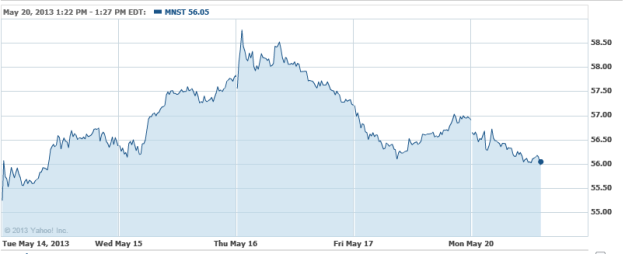 Don't Miss: Can Microsoft's Next XBox Be More Than a Game Console?