Analysts: Google a Buy Following Third-Quarter Results and 3 More Research Notes to Read
Google (NASDAQ:GOOG): Deutsche Bank raised its price target for Google shares to $1,220 from $970 and said it would continue to add to positions in the name following the company's better-than-expected third-quarter results; Deutsche believes 2014 is gearing up to be a big year for Google, and it keeps a Buy rating on the stock.Investing Insights: Is eBay a Buy After a Recent Announcement?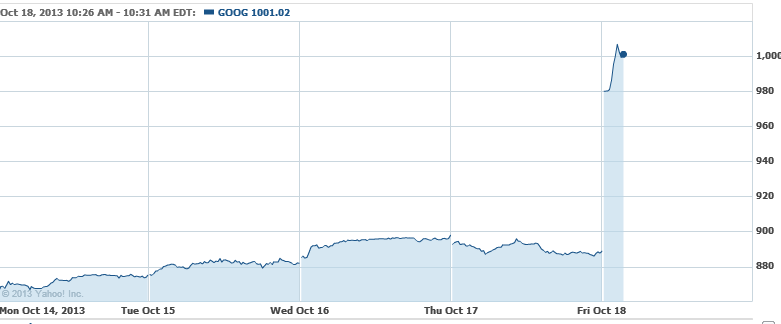 Chipotle (NYSE:CMG): Deutsche Bank raised its price target for Chipotle shares to $440 from $400 following the company's third quarter results, but keeps a Hold rating on Chipotle.
Intuitive Surgical (NASDAQ:ISRG): William Blair says Intuitive Surgical's results indicate that the company's trends did not improve in the third quarter; the firm expects shares to remain under pressure in the near-term, but recommends adding to positions opportunistically. William Blair expects system placements to recover in 2014 and keeps an Outperform rating on Intuitive Surgical stock.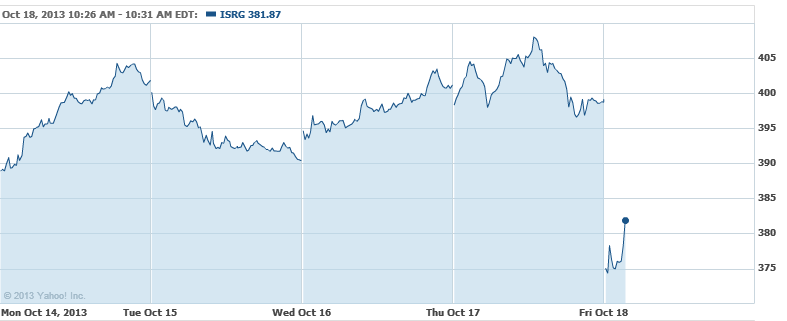 Baxter (NYSE:BAX): Raymond James downgraded Baxter to Market Perform from Outperform due to reduced expectations for cyclophosphamide profitability and slower intravenous immunoglobulin (IVIG) growth acceleration.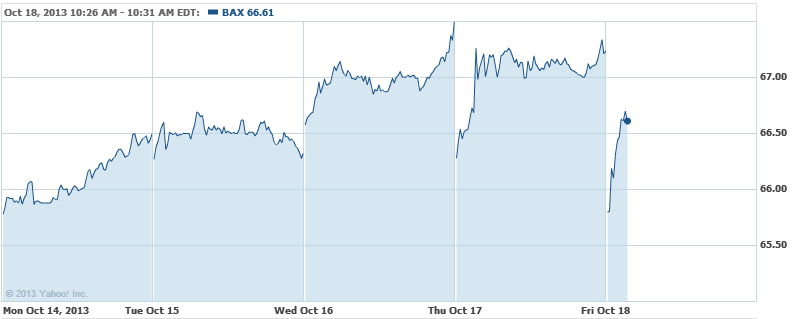 Don't Miss: Google, Apple, and 8 Other Companies People Would Die to Work For.