Analysts: Google Results Will Be Weaker and 4 New Opinions Investors Must Pore Over
Cliffs Natural Resources Inc. (NYSE:CLF): Credit Suisse thinks that Cliffs Natural's earnings power will be compromised by a likely structural iron ore surplus in the Great Lakes market. The firm adds that the company's recent capital raise is not a long-term solution to its balance sheet issues, and it is necessary to consider more drastic solutions. The firm gives the shares an Underperform rating.

Chipotle Mexican Grill, Inc. (NYSE:CMG): The company's estimates have been increased by Piper Jaffray prior to Chipotle's Q1 results due to slightly increased comp and unit growth expectations. Piper thinks that Chipotle is well-positioned to remain in flat to positive territory this year, but top-line trends continue to be lower than historical levels. Piper decided to keep its Overweight rating and raise its price target to $345 on the stock.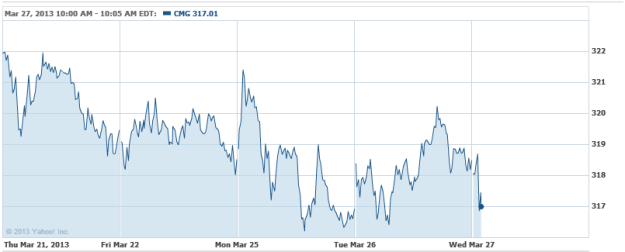 Covidien plc (NYSE:COV): The company's price target has been increased by Jefferies as a result of the Mallinckrodt spin-off, and the firm reiterates its Buy rating on the stock. Jefferies thinks thatdilution from the deal will be more modest than reflected in Covidien's current valuation.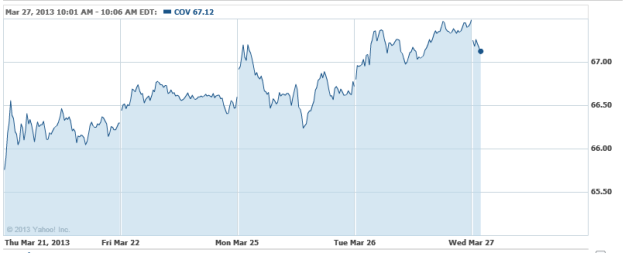 Golar LNG Ltd. (NASDAQ:GLNG): Wells Fargo views expectations for softer near-term LNG spot rates as a headwind for Golar LNG, but the firm is convinced that the company has a number of positive catalysts. The firm keeps its Outperform rating on the stock.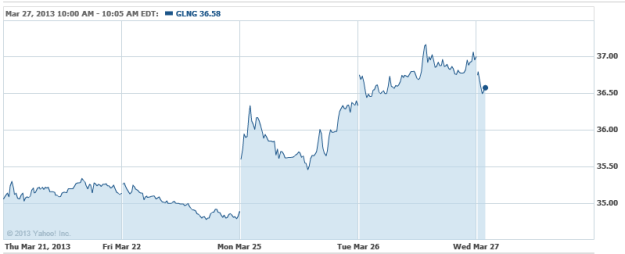 Google Inc. (NASDAQ:GOOG): Stifel Nicolaus claims that IgnitionOne, a large search engine marketer, spending on Google's search engine declined 1 percent year-over-year during Q1. Stifel has lowered its estimates for Google, and believes that it will report weaker than expected Q1 results. The firm reiterates its Hold rating on the stock. Credit Suisse is convinced that Google's Enhanced Campaigns update has the ability to provide an incentive for publishers to optimize their websites for cross hardware/OS access, likely resulting in increased advertising budgets. The firm gives the shares an Outperform rating.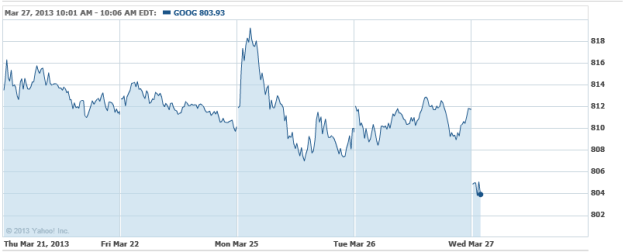 Don't Miss: What Does Potential Hulu Sale Signify for Cable Television?