Analysts: Hewlett-Packard Buybacks May Increase and 3 Other Research Notes to Browse
Hewlett-Packard (NYSE:HPQ): UBS lowered its 2014 fiscal year EPS estimate to $3.55 from $3.80 ahead of the October 9 analyst meeting on expectations that the third quarter will impact guidance. The analyst expects Meg Whitman to lower the bar and notes that she has backed off on prospects for revenue growth in the 2014 fiscal year. The firm expects buybacks to increase substantially and to boost the dividend by 10 percent. Shares are Neutral rated with a $24 price target, down from $26.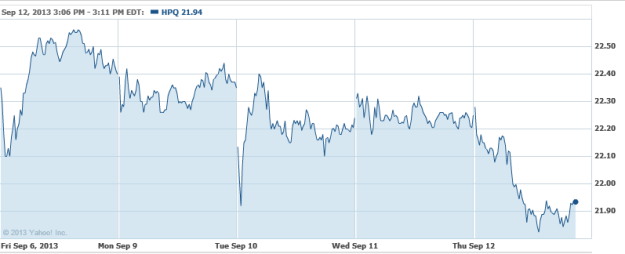 Halliburton (NYSE:HAL): As previously reported, Macquarie downgraded Halliburton to Neutral from Outperform. The analyst has concerns that potential fourth quarter softness is not reflected in shares and believes that Latin America margins will be below expectations. The shares' price target has been raised to $54 from $51.

Qualcomm (NASDAQ:QCOM): Susquehanna believes that any shareholder-friendly actions by Qualcomm at the November analyst day will be a catalyst for the stock. The firm said that yesterday's stock buyback signals a shift to a more flexible approach regarding cash return to shareholders which should benefit Qualcomm's multiple. The shares are Positive rated with a $85 price target.

Lululemon (NASDAQ:LULU): Citigroup attributes the post-earnings pullback in shares of Lululemon to elevated expectations surrounding the company's outlook. Citi says that it still likes the stock as a longer-term idea and the firm reiterates a Buy rating on the stock.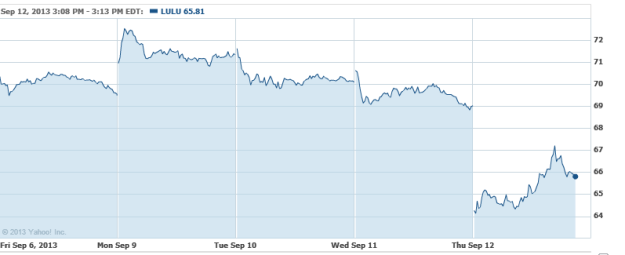 Don't Miss: Apple: iPhone 5S Set a New Precedent with This Technology.