Analysts: HP Will Outperform and 3 More Research Notes to Investigate
Hewlett-Packard (NYSE:HPQ): Potential catalysts from the company's ability to deliver FY14 net income and free cash flow growth as well as possible divestitures have led Wells Fargo to upgrade shares of HP from Market Perform to Outperform, as well as raise its price target range for shares to $30-$32 from $23-$25.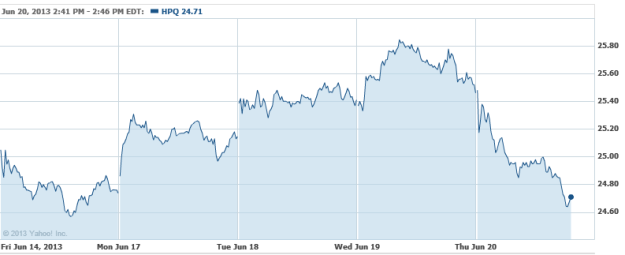 Bed Bath & Beyond (NASDAQ:BBBY): Barclays believes that Bed Bath & Beyond's guidance is conservative, and does not fully reflect the benefits of Cost Plush integration and the improving housing market. The firm's Q1 EPS estimate sits at $0.95, above the guidance range of $0.88-$0.94. It also expects comps to accelerate to 3 percent from 2.5 percent in Q4, and rates the shares at Overweight.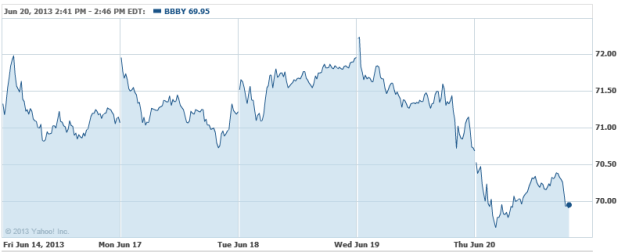 Disney (NYSE:DIS): Goldman Sachs has taken Disney from Conviction Buy to Neutral, due to increased competition for ESPN from the Fox Sports 1 launch in August, as well as higher sports cost step-ups from new rights deals. The price target remains $70.

ConAgra (NYSE:CAG): Citigroup has added ConAgra to its Top Picks Live list citing an attractive risk/reward profile, as the firm sees potential upside to estimates in ConAgra's Q4 from margin improvement and calls the company its new top pick in U.S. Food. It keeps a Buy rating and a $41 price target for the shares.

Investing Insights: Is Dell Headed in the Right Direction?