Analysts: IBM's 2013 Will Be Messy and 2 Other Research Notes To Study
IBM (NYSE:IBM): Following weaker than expected earnings, Bernstein believes that the company's hardware business is facing issues of competitive and secular natures. Overall, FY2013 results will be "messy," and Bernstein keeps a Market Perform on the shares.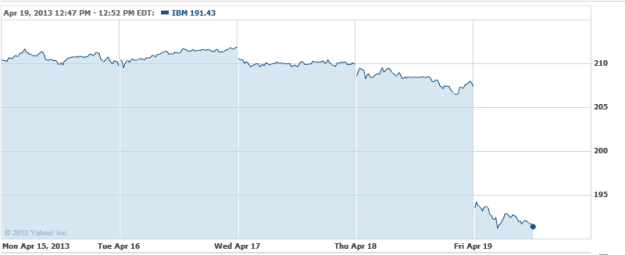 ChipMOS (NASDAQ:IMOS): Craig-Hallum said a price of $40 Taiwan dollars values ChipMos shares at $33.25, and was trading at $17 in pre-open, indicating valuation upside for the company. It keeps a Buy rating and a $21 price target. 

Baxter (NYSE:BAX): RBC Capital is confident that Baxter's Gammagard will show positive results in mild Alzheimer's patients, and therefore recommends purchasing stock prior to the late April/May Alzheimer's top line release of the data. The company's revenue growth should accelerate for the rest of 2013, and it keeps an Outperform rating on the stock.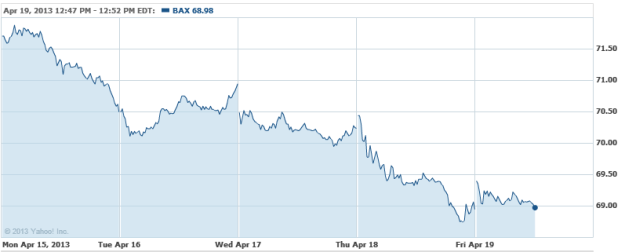 Don't Miss: Did Amazon's Purchase of Goodreads Come At Apple's Expense?