Analysts: Intel Hangs In The Balance and 2 Other Analyst Notes To Check Out
Intel (NASDAQ:INTC): Wells Fargo believes that Intel's Q1 results will be in line with guidance, and at least meet the midpoints. The firm thinks that Intel will reaffirm the key aspects of its 2013 guidance, notably its full year 60 percent gross margin midpoint. Wells Fargo keeps an Outperform on its shares.
Bernstein, meanwhile, keeps an Underperfom on Intel, and anticipates a weaker than expected Q1 report following an 11-14 percent decline in PC shipments. The firm recommends shorting the stock if it climbs after the results, and believes the company is facing risks of various kinds.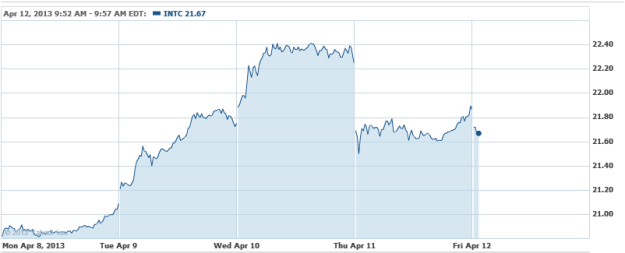 Infosys (NASDAQ:INFY): Oppenheimer says that the company's FY2014 guidance is disappointing, as the company reported lower than expected Q4 revenue. FY2014 guidance falls in at $7.84 billion-$8.14 billion, missing the consensus estimate of $8.3 billion. With a Perform rating on the shares, Oppenheimer noted that the company's failure to provide FY2014 EPS guidance is more upsetting than the revenue outlook.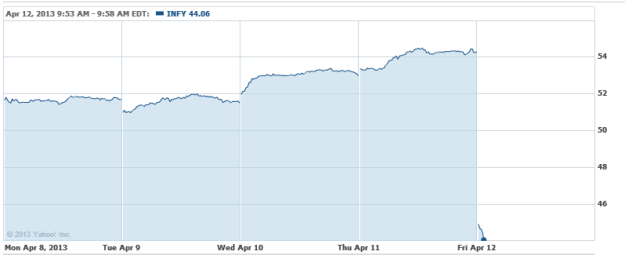 Safeway (NYSE:SWY): Cantor believes that Safeway continues to lose share in many markets, or so it appears. Channel checks revealed that it is losing said share across a rough estimate of three-fourths of its biggest and morst profitable markets, and the firm thinks that the company will report lower than expected same-store Q1 sales with Q1 and 2013 results falling short as well. Cantor maintained a Sell rating on the stock.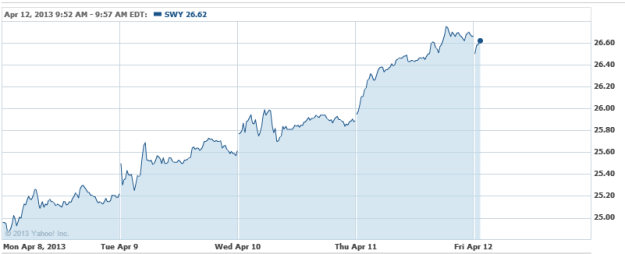 Don't Miss: What's the Deal, PC? Tablets Got Your Sales?